5 hostel myths you shouldn't believe
We have collected the most popular myths about hostels and talk about what is really going on there.
Myth # 1: "It's cheap there, so you shouldn't wait for any service."
In fact: this is definitely not a hotel in a prestigious area, but there are also undoubted advantages there. First, an attractive price. For a budget tourist, it would be very unreasonable to spend a fabulous sum for 1-2 nights in a hotel, when you can stay in a hostel, and spend the money saved, say, on the same excursions. Secondly, the provision of comfort is often not inferior to comfortable hotels there, because in each hostel there is an administrator and a housekeeper who just keep order, cleanliness and, of course, discipline.
Myth # 2: "There are a lot of weird people out there, so it's not safe."
In fact: of course, all people are different, and what seems normal for some may not correspond at all, for example, to your ideas about life. But remember that all issues can be resolved peacefully, without bringing the situation to the point of absurdity or conflict. Just argue your position and try not to provoke a scandal yourself. Be kinder! As for valuables, each hostel has special lockers that can be locked with a key or even safes, which are monitored by the administrator.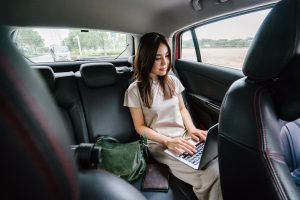 Myth # 3: "It is impossible to sleep well there"
In fact: of course, no one will tiptoe if suddenly you decide to lie down and rest. Rest assured, however, that people choosing hostels for the night understand that they need to value personal peace, so they won't stamp their feet on purpose, throw a loud party in your room, or laugh out loud while talking to someone on Skype at full volume. But if you still doubt that you can sleep well in the common room, then just bring earplugs and a special sleep mask with you in advance. In addition, there are separate rooms for those who are special, which are not much more expensive than a regular bed place.
Myth # 4: "It's uncomfortable and uncomfortable there."
In fact: this is definitely not a five-star hotel, so you should moderate your ambitions and not demand from the hostel administration what, in your opinion, must be included in the price of the service. And even if there will not be a jacuzzi or a bar with a selection of elite drinks, they will definitely provide you with the basic things necessary for a normal rest. In addition, many hostels even provide for something like breakfast, so for this price you get quite a budget and normal option.
Myth # 5: "Similar places are the same, so when you see one, consider that you have seen everything."
In fact: he is wrong who thinks that all hostels are the same, and having visited one, one can draw conclusions about the rest too. In fact, each of them differs in character, interior and even the level of service offered. For example, in Amsterdam you can while away the night in a cozy hostel-ship, in Stockholm – in a hostel-plane Boeing 747, and in Latvia you can even feel like a prisoner by choosing a prison converted into a comfortable hostel as an overnight stay.