The problem of waste disposal is very urgent today. It is aggravated by the fact that consumer goods have a short lifespan.
IKEA makes furniture from recycled materials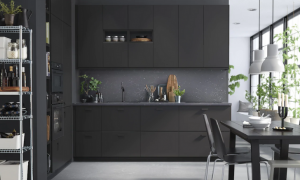 IKEA never stops looking for ways to take care of the environment. Eco Kitchen Kungsbacka is the first fully-fledged kitchen area created from recycled materials. IKEA uses recycled wood and plastic sourced from plastic bottles. The materials are absolutely safe, and neither the design nor the quality of the furniture is affected. Such a kitchen will serve as much as one made of ordinary wood.
H&M launches a clothing line made from plastic waste from the coastline

H&M was one of the first big brands to launch an initiative to collect unwanted clothing around the world. The company not only recycles old things into insulation, napkins, carpeting, stuffed animals, or shoe insoles but has also created several lines of clothing, jewelry, and home textiles entirely from recycled materials.
Uniqlo transforms clothes deemed unusable into solid fuel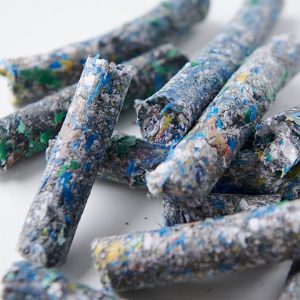 About 20% of all clothing that was handed over for recycling is used for the manufacture of solid fuel. This fuel is used for industrial purposes such as papermaking.
Adidas creates sneakers from trash and fishing nets

The Adidas brand is actively pursuing a recycling campaign. The main idea is that clothes and shoes will no longer be treated as waste at the end of their useful life, but will become a source of valuable resources for new goods. All Adidas stores have special baskets for old clothes and shoes.
On average, one pair of sneakers, including laces and insoles, takes about 11 plastic bottles.
Greece turns plastic waste into urban furniture
View this post on Instagram

Thessaloniki attracts city residents to hand over the plastic to turn it into furniture for the city. In the laboratory, founded by Rotterdam studio The New Raw, sorted plastic will be 3D printed into stylish outdoor sofas. In addition, residents of the city can choose the color and design themselves, as well as the place where they would like to see these installations.
In Berlin, coffee grounds are used to make coffee glasses
View this post on Instagram

Berlin-based startup Kaffeeform is concerned about the amount of coffee grounds thrown into the trash and decided to make reusable mugs and glasses from recycled coffee waste.
Manufacturers combine coffee scraps with natural glues and pieces of wood to make coffee cups from this material.
Belgian studio Jens Praet turns shredded paper into office furniture
Waste paper is crushed and mixed with resin, after which it is placed under a press. The strength of such furniture is comparable to that of conventional wood furniture.
Every day 3-5 kg ​​of shredded paper is thrown away in a large office. That's enough to make a whole chair.
Nike created a soccer jersey from plastic bottles for the national team of Poland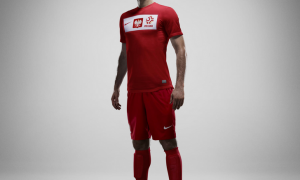 The sports brand Nike went even further in the fight for the health of the planet and made a uniform for the Polish national team from 100% recycled materials. The shape turned out to be lighter and stronger than usual. One set of equipment is crafted from 13 recycled plastic bottles: 8 for a T-shirt and 5 for shorts.