Even though alcohol is not required at every wedding, many couples opt to consume alcohol at their wedding celebration! Many couples choose to have a cocktail at their wedding reception, which is a major part of the celebration. Adding your favourite beverages to your wedding will make it unique, so you should do it for your big day. Many wedding cocktail recipes are available, so you can choose your favourite whether you like the classics or want to try something a little different. One of the most important elements of your wedding is the drink at the reception. Your wedding can be memorable and stylish by choosing drinks that are in harmony with the food. A toast to you!
The venue is important!
Is that the gorgeous reception hall that you would like for your gathering? The only licence they have is for beer and wine, so sorry, no bourbon for you. Alcohol is not permitted on the premises. If that is the case, you will have to rethink your plans. Your catering or bartending company may get a special one-night-only dispensation if the ceremony takes place at a location that does not have a liquor licence. Everything you want can be served. 
Be considerate
You must know who is invited to your wedding and from which background they belong or what drinks they like. The guests will appreciate it if you consider everyone's choice by offering a diverse variety of drinks at your wedding. Not everyone is a fan of alcohol, so you must also consider having cocktails and some other fresh juices.
Be Theme-Aware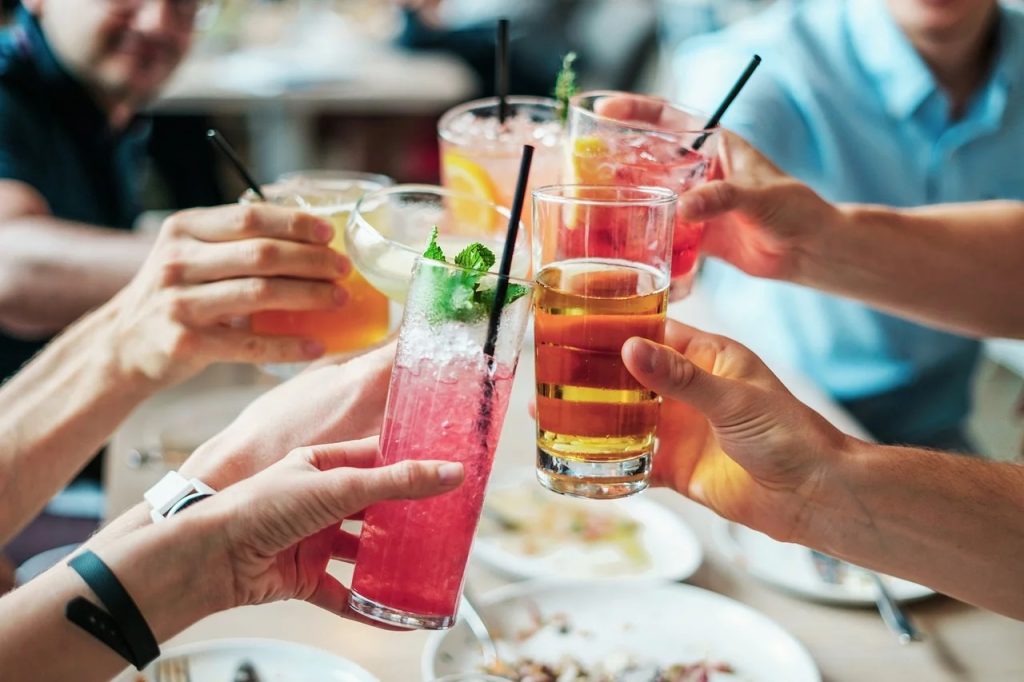 To make the cocktail-themed for your wedding, you may want to consider matching your cocktails to your wedding theme. Those with sweet themes, such as those who are fond of sweets or believe love is sweet, should serve sweet drinks.
Drinks can be matched according to the main colours of the wedding as well. If you use berries instead of the usual lime and pineapple, your mojito will go well with the brightest shades.
After all, you are planning a wedding and want it to look perfect. You followed certain styles about everyone's attire and important elements like your cake despite the lack of a theme. It's also important that your drinks are captured according to the theme of your wedding day.
Try to find a nearby liquor store with all the alcohol you need. Most liquor stores will also buy back unused bottles at the end of the evening. Prices are usually more reasonable than at "wedding factory" – type venues. Your rules-free venue will hopefully allow you to bring in the stuff the liquor store cannot carry-generally the less common craft beers or wines. Even some people have been known to make their wedding beers because they like them so much, which is always a great idea.
No Allergens
Although it's unlikely that you have thought of ingredients like peanuts and milk in your cocktail, it's still important to be aware of any allergy they may cause.
You should be very aware that some of your guests have allergies to pineapples, so make sure they do not get food with pineapple in it. 
Even if you like a particular beverage but are allergic to one or more of its ingredients, it is important to know exactly what it is, especially if it is a long shot. The elements can be posted on your wedding website, but they can also be displayed at your venue.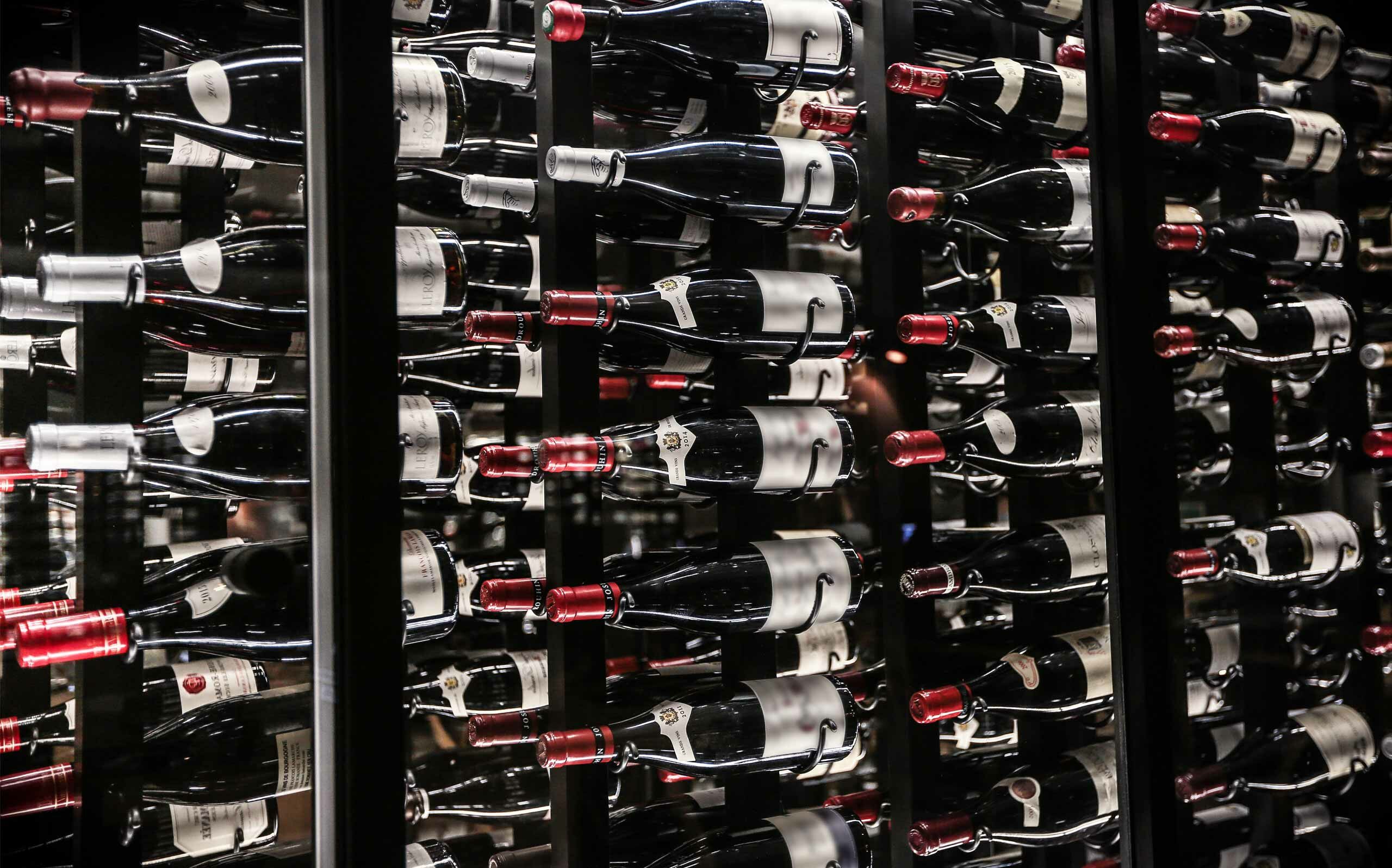 Some sellers, like the Bottle Club, provide a professional service to assist with wine selection. They have carefully selected each wine based on the estate's vintage and quality. In doing so, they offer a wide range of values and choices. The event management company will be glad to assist you with any specific requirements, such as a cocktail bar or gin bar.
Which Drinks Can You Have?
Vintage champagne cocktails

Iced tea

Punch Bowl

Martinis

Mojitos
Drink Tips For Guests
Could you consider offering a welcome drink to guests travelling from far afield?

Of course, it would be a traditional choice to serve Champagne at the wedding. You can, however, choose from a wide variety of other options. In the case of a drinks reception during which snacks are served, is it possible to enhance their presentation by pairing them with drinks?

If you're hosting a winter wedding, could you offer mulled wine, cider, and boozy hot chocolate, or might you recommend Mojitos or Pimms during the height of summer?

Can you tell me whether you will serve red wine with dinner or white wine?

Can you think of any interesting non-alcoholic beverages that could be offered to the non-drinkers?

Are you planning to create your signature cocktail based on your favourite drinks?

Could you tell me if there is anything on the menu, such as dessert wines, liquors after dinner, or espresso martinis?
Among some of the best drinks sellers, we have the Bottle Club, UK's most trusted online drinks seller. They were founded in 2014, and up till now, they have made their great name. You can choose from the range of wines and spirits they have handpicked – but it's entirely up to you to decide what is right for yourself. From good old favourites to the latest tipples that tickle our fancy, they try their best to provide drinks we think are worth our money. It's not that they shun the unknown, but neither do they overlook tried-and-tested wines that might be a good match.
Conclusion
In all seriousness, a wedding is a special occasion that, if done correctly, only a person needs to do once in their lifetime. Choose cocktails that are perfect for you and your partner to celebrate the event with your loved ones, so it becomes a memorable one.
The most important thing is that you and your partner are happy that your guests can almost sense how glad you are.