A family holiday during the holidays is always fun, especially when exploring new places is part of it. Families always enjoy exploring new cities together. When it's time for your next holiday, consider heading to Mexico for a different kind of fun. There are several theme parks and amusement parks all over the country where the whole family can have fun. If you wish, you can see Mexico's vibrant culture in its original form. With that sorted out, let's take a look at some of the best theme parks in Mexico.
Since its opening in 1990, Xcaret Park has offered a variety of activities from water fun to eco-archaeological adventures for all ages. The park is home to several ecosystems including a coral reef aquarium, butterfly garden, rainforest trail and many others showcasing the park's flora and fauna. Jaguars, manatees, flamingos, deer and tapirs are some of the animals you can see up close. The children's world at Xcaret Park offers plenty of fun water activities. Chaak, the Mayan water god, inspired the creation of underground rivers, lagoons and beautiful natural seawater pools. You will also have the opportunity to take part in a Mexican cultural celebration that will leave you indifferent to the vibrant culture that you will experience in this park.
Xenotes theme park
Xenotes Park will allow you to enjoy a sense of adventure as you explore the cenotes, the most beautiful jewels of the Yucatan Peninsula. At Xenotes you can kayak, ziplining and rappel.
The adventure begins with a rappel down a rope that leads you into the cave of the cenote, after which you descend the ziplane into its waters and jump into the open sea below. You can then take a kayak trip through the local flora and fauna to better understand them. There is something for everyone in Xenotes to do.
Xel Ha Park, Tulum
We continue our tour of adventure parks in Mexico with Xel-Há Park, which offers a variety of activities. Another fantastic day awaits you at this all-inclusive park in Tulum.
Your day will be complete with unlimited drinks, food and snorkelling. As you stroll through the park, surrounded by natural landscapes, you will always have incredible views all around you. Discover magical cenotes, trails in the dense jungle and sacred caves.
See the Caribbean Sea and Mayan jungle from the top of the picturesque lighthouse. A refreshing natural swimming pool awaits. One of the four water slides awaits you when you finish admiring the incredible scenery.
If you book in advance, you can purchase Xel-Há All Inclusive tickets at a lower price. Adult tickets start at around £73. In addition to packages, you can choose other options depending on what kind of experience you want. For example, you can add a photo pass and transport.
Selva Mágica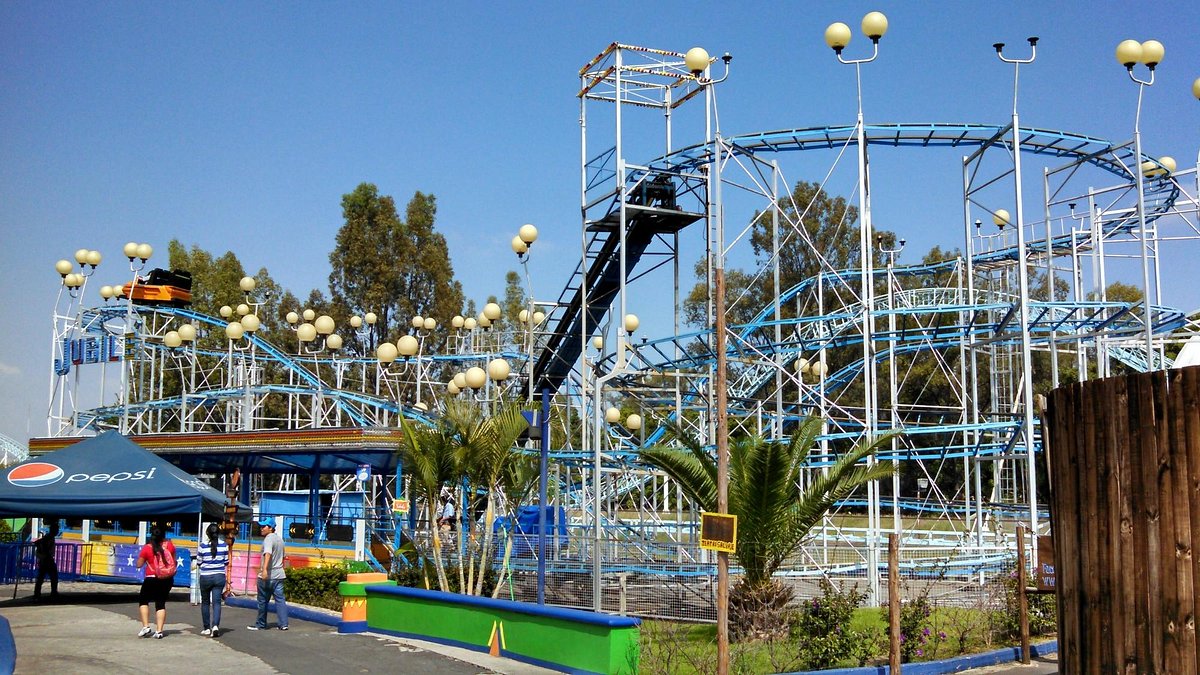 Theme parks like Selva Mágica offer plenty of rides and games for all tastes, from children to teenagers to adults. Free fall, skydiving, ziplining, rock climbing and bungee jumping are the adrenaline-pumping activities you can enjoy in the theme parks. This cafe is located in the northern part of one of Mexico's largest cities, Guadalajara, close to the Guadalajara Zoo and Barranca de Huentitan National Park.
La Feria Chapultepec Mágico
One of the most popular places in the world is the amusement park with more than 50 rides and attractions. There are even rides that have broken previous world records. Two roller coasters with continuous vertical loops, Chimera and Montana Rusa, are the world record holders for the tallest roller coaster and the first roller coaster with three continuous vertical loops. During Ecofest 2012, you will also have the opportunity to take a ride on the zero-emission scenic train, which was developed by the National Autonomous University of Mexico and presented for the first time during the festival.
Garrafón Water Park
Located just 25 minutes from Cancun, Garrafón Park is world famous for its spectacular reefs. This little slice of paradise on the Mexican coast of the Caribbean Sea offers a variety of activities as well as sparkling turquoise waters.
Garrafón Park is renowned not only for its views but also for its entertainment. There are plenty of adventures including snorkelling, kayaking, ziplining and island tours – there is something for everyone. A Mayan sauna, panoramic swimming pool and relaxation room are available for those looking to unwind.
Pistón Pueblo theme park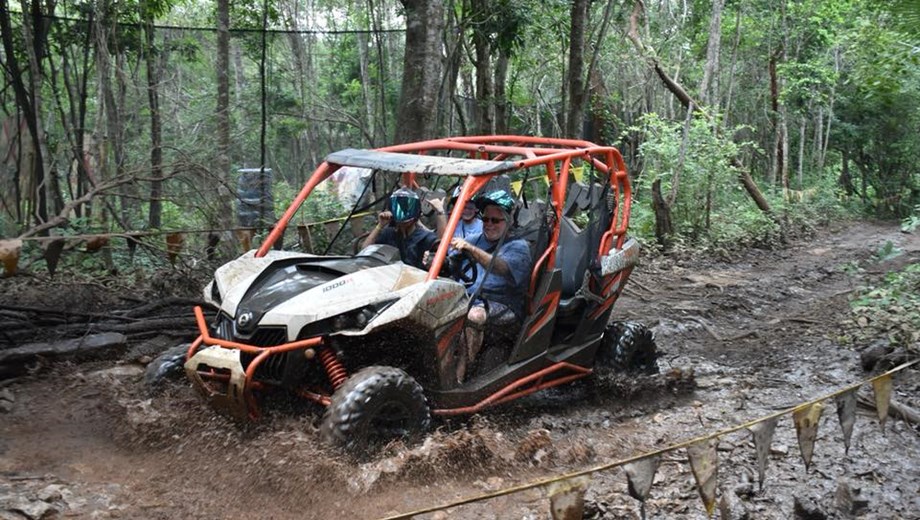 Jungle adventure awaits you at the Piston Pueblo park where thrills get your blood pumping. There are quad bike races, monster trucks with zombie gunfights and horseback rides through the jungle.
You'll fly over the whole park on a zipline, and an interactive swimming kenote will give you a chance to cool off before the action starts. After all that zombie shooting, you'll really earn the food you deserve.
Six Flags of Mexico
The killer whale, portrayed in the movie Free Willy as one of the main attractions, brought the park 15 minutes of fame. People from all over the country learned about Six Flags Mexico. Before Premier Parks bought it and renamed it Six Flags, Reino Aventura was known as the Kingdom of Adventure. Various themed 'villages' are located throughout the park.
What do we recommend?
Mexico has always had an appealing side to it; its fascinating culture and incredible natural landscapes. Many tourists travel to this exotic country to learn more about its fascinating culture and history. If you are planning to visit Mexico with your family this year, this may be the year to experience its exciting way of life. From amusement parks and theme parks for kids to everything in between, there's something for everyone in Mexico.
Among Mexico's most fabulous theme parks, Xcaret is the best. From entertainment to accessibility, you can get it all in one place, whether you want to enjoy the water or sunbathe. No matter what age group you belong to, Xcaret is open to all. Pack your bags, grab your family and head to Xcaret.