The amount of scholarships for students is poor. Monthly payments barely reach the subsistence level. And a student needs to pay for a dormitory or an apartment, and eat, and get dressed, and take a walk. So you have to look for part-time jobs in order to somehow improve your financial situation. Fortunately, there are no problems with youth employment today. There are plenty of options. The main desire. How to find a job for students, we deal with the Hotwork team.
Employment options for a student Work for students should be such that it is both profitable and not harmful to study. It is hardly worth getting a full-time job, because it takes a lot of energy, and there will be no time left to attend classes at the institute. The best options for a student are flexible hours, perhaps part-time, weekend or second shift work.
Courier.
Gone are the days when the work of a courier was called a run for a penny. Today it is a popular and well-paid job. There are open vacancies in restaurants, cafes, offices. But the most attractive conditions are offered by delivery services. The work of couriers is organized as follows:
the student registers on the company's website;
the manager gives him the coordinates of the office;
already in the office, they conduct instructions and give a starting task;
after completing the assigned task – the calculation.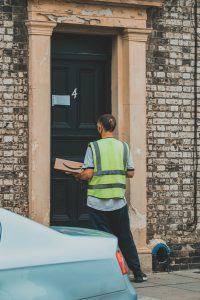 The courier vacancy is attractive by the fact that the student's work is paid on a daily basis. Money is given in hand or thrown on the card. The average salary depending on the prestige of the company, the number of completed orders. The schedule, by the way, can be adjusted by yourself.
Sales assistant
Zara, Gap, Marks & Spencer, Adidas and other well-known companies easily employ students for the position of sales assistant. You don't need to do anything complicated, they teach everything. You determine in advance how many days a week you are comfortable working. To get a position, you just need to contact the office of the company, send your resume to the employer, or fill out a questionnaire directly in the store. In some cases, a written test is still required. If your candidacy is suitable, they will definitely call you. There are always open vacancies in such companies. This is facilitated by two factors: staff turnover, network expansion and the opening of new outlets.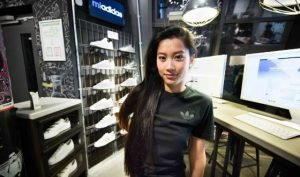 Ticket controller
The plus for the student is that in cinemas and theaters work, as a rule, is on the second shift from 17.00 to 21.30. How to get home at such a late time? For this, there is a service transport that takes the staff home. You can work on weekends from morning to evening. The salary of ticket inspectors in theaters and cinemas ranges from 18 to 24 thousand rubles. Candidates will receive a nice bonus – the opportunity to watch performances and films for free.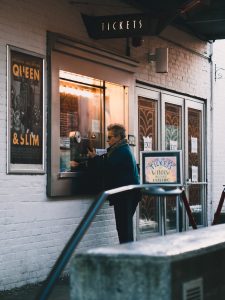 Dispatcher
A good option for a student is a dispatcher on the phone. You don't need special knowledge and skills to get a job. Employers give preference to candidates with good diction, responsible, punctual. Your task is to answer incoming calls, provide advice to potential customers, talk about a product or service, make an appointment. Dispatcher vacancies are available in support services, medical centers, shops, beauty salons, etc.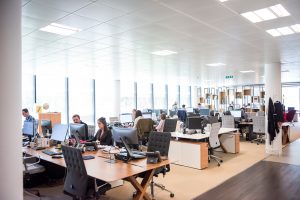 This is not a complete list of available vacancies for a student. Promoter, waiter, bartender, loader, freelancer, photographer, copywriter, laboratory assistant – the list goes on. If you recently passed your final exams, you can take up tutoring. Tutors in such subjects are in demand: physics, mathematics, chemistry, Russian language and literature, foreign languages.
How can a student get a job?
Employers are ready to hire students without experience, they are ready to adapt to them, to create special working conditions for them. It is not uncommon for a student to be left in the company even after graduation, but transferred to another position. But not all are taken. Some requirements are also put forward to applicants: desire to learn; a responsibility; openness; honesty; punctuality; sociability; neatness and tidiness; stress tolerance. To get the desired position, you just need to send your resume to the company, call, fill out a questionnaire. Next, you will most likely be taken on a trial period, during which the professional and personal qualities of the candidate will appear. If you are ashamed to carry out the assigned tasks, there will be no problems in order to stay in the company, work, get paid, and even, perhaps, build a career.