Often, in pursuit of muscles, novice bodybuilders grab the first protein shakes they come across, without knowing which protein is best suited for their goals, and, accordingly, will help to quickly achieve the desired result.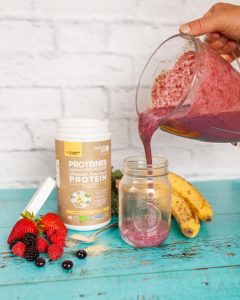 At first, glance, choosing a protein for muscle growth is not easy to make the right decision. But if you understand your tasks and carefully read the composition of the protein shake before taking out your wallet, everything will become much easier.
Protein is a source of amino acids, and the body needs it all the time. If there is not enough protein, the body takes it from the muscles. This means that training to gain mass may be in vain.
Want to better understand sports nutrition and existing protein types?
Which protein is better?
In the composition, we turn our attention only to the main ingredients. Vitamins, minerals, glutamine, and carnitine are not of interest to us yet, we look only at the protein – which is used, in what ratio with the rest of the composition, what is the amount of fats and carbohydrates.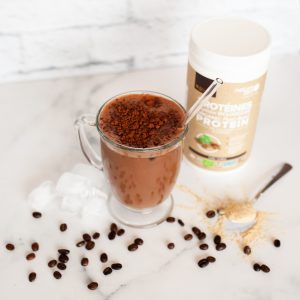 Which protein is best for gaining muscle mass
In fact, the protein scheme is the same everywhere and is equal for athletes of all fitness levels. Every day, the body needs two types of proteins – which are absorbed instantly, and which are absorbed over several hours.
Among the variety of protein types, whey and casein are considered the best according to these criteria.
Whey Protein
Whey proteins are the most popular because they have the fastest absorption rate. In addition, BCAA amino acids make up a quarter of this substance. The only drawback of such serum is the high price, which directly depends on the purity of the composition. Which Whey Protein Is Better? Definitely an isolate!
The impurities contain a small amount of fats and carbohydrates, but they are practically absent in the whey isolate. Such a product is usually used during the drying stage of the body when you do not allow yourself a single gram of extra carbohydrates.
If your meal is built without accurate calorie counting, you may not need to spend on the purest whey, but rather buy a good whey protein concentrate.
Which protein should you choose after sleep and exercise? After a night's sleep, when the body has already used up all the "long-playing" night supply of protein, it is best to consume just such "fast" proteins.
Likewise after training. Immediately after taking whey sports nutrition, the body is saturated with all the necessary amino acids.
Casein vs Whey
Serum, although effective, is absorbed too quickly. However, another protein is absorbed gradually, such as casein. The time of its assimilation is approaching 6 o'clock.
Among all casein types, it is better to consume protein from the 80 series: Weider Protein 80, Multipower Formula 80, Power Bar Protein Plus 80, Inkospor Pro 80, VP Lab Pro 5. It is suitable for those who are struggling with excess weight, and those who want to gain muscle mass.
Collagen Protein powder?
This protein is best suited to the task of "building" connective tissue, joints, ligaments and skin. It occurs in an independent form, but it is not intended for muscle growth – rather, as an "ambulance" for ligaments and joints.
Egg protein?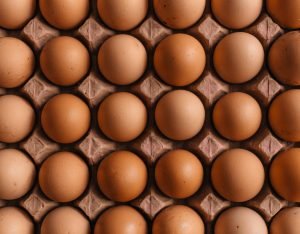 Not every sports nutrition manufacturer is engaged in the production of egg protein.
Well-known product manufacturers: Optimum Nutrition – Gold Standard 100% EGG, Dymatize Nutrition – Elite Egg Protein. Actually, this type is much harder to find.
The downside of an egg white protein drink is the high price. It interferes with the widespread use of egg protein.
Dairy and soy
Milk protein contains 20% whey and 80% casein. The thing is healthy, but often it is not free of fats and carbohydrates.
What is the best protein to drink if you are intolerant to milk proteins? Soy only. It, like egg protein, is rare, although both are often added to multicomponent mixes. By the way, egg white has a much higher efficiency compared to soy protein, so if it is included in the composition, this is a big plus.
Multicomponent or Complex Protein?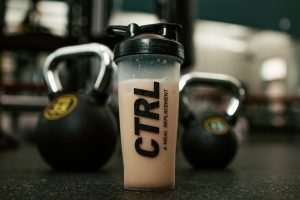 A multicomponent protein is a combination of different types of protein that are assembled into one product. Thus, the biological value (BV) is increased due to the diversity of amino acid profiles, and the desired absorption rate is achieved. In comparison, this is the average between whey (fast) and casein (slow).
And if fast protein is optimal after a workout, and slow protein is optimal at night, then multicomponent is the best option if you need protein between meals or as an addition to these snacks.
Current research on protein supplementation also demonstrates the benefit of multi-component protein (over whey) and in the case of post-workout supplementation, the whey-casein protein blend produced a greater anabolic response when taken post-workout than whey or casein alone.
Multicomponent is an ideal choice for those who do not want to bother with several types of protein products, but just want to buy one can. Also, it is multicomponent protein products that are often used by people who do not play sports – as an additional source of protein of high biological value and / or as a food substitute.
Which protein powders are best?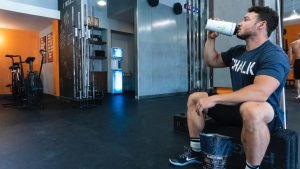 Now it's time for the most important question for all bodybuilders: which brand of protein is the best? Let's take a look at complex proteins first. Their rating is as follows:
BSN's Syntha-6 leads the way in all respects. It is ideal both in terms of price / quality ratio and in its composition. By the way, NitroCore 24 from Optimum Nutrition has a similar composition and acceptable quality. In its composition, it contains dietary fiber and enzymes, which is very important for better assimilation of protein.
Matrix from Syntrax and Protein 80 Plus from Weider are solid products in both price and quality. We approve! Dymatize Elite Fusion 7 is a very high quality complex, but difficult to find on the Russian market.
Dymatize's Elite 12 HourProtein is an economy option that is affordable, good tasting and instant. Best option for austerity! By the way, Dymatize's Elite Gourmet Protein is another good budget option.
Probolic-SR by MHP is one of the best complexes in all respects, except for two points: scary price and soy protein. That is why this complex protein dropped to the last place in our ranking.
Conclusions
When considering which protein to choose, always refer to the source of knowledge first – your trainer, expert, or resource.
Which brand of protein is the best – everyone decides for himself, while weighing his capabilities and goals. However, the fact remains: protein is a truly indispensable product both for those who want to pump up and for those who want to lose weight.
Should a beginner take protein and when to start?
For those thinking about the topic, we recommend that you read Igor Voitenko's video on the topic of protein and sports nutrition in general, whether it is worth using it, to whom and when.
We believe that it is best to take sports nutrition immediately after training for gaining mass or working out the relief of the body – after all, it is at this moment that your muscles need recovery and additional energy.