If you are planning a trip to the UK for studying, working, or travel, you will need a cell phone and a solid internet connection.
In hotels or cafes, you can use free WiFi. But you need mobile internet when you drive or outside in the city. It is definitely better to spend some money and buy a SIM card, rather than being completely disconnected.
Cellular service
Cellular service in England is provided by the four major mobile operators – EE (T-mobile & Orange), VOXI, Vodafone, Three.
My personal experience with Orange and everything connected with it says that it is better to stay away from them (Orange has a wonderful way to rob you of money from your new card – if you did not choose the tariff with internet access when purchasing you will get instantly debited all money of your card at the moment when your smartphone is accessing the internet. In this case, no one offers you to choose a tariff right away).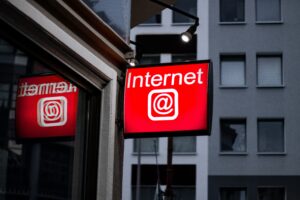 In addition to physical cellular providers, there are virtual ones, which use the infrastructure of a physical provider under their own name and with their own tariffs. Such cellular providers include Lebara, Lycamobile, and Giffgaff.
Cellular services usually are available as long contracts and pay as you go tariffs. Tourists do not need contract tariffs, so in what follows we will talk only about pay-as-you-go or "30-day" tariffs, that is, "contracts" valid for only 30 days.
No documents are required to buy these SIM cards in the UK. Before you buy a SIM card, find out the size or type of SIM card in your device. It can be standard, micro, or nano size. If you're not familiar with this, the store will always help you make the right choice.
If you are using social media really frequently there is a perfect option for you! VOXI is offering an endless social media package that includes 15GB of extra data just for £10 a month. This will save you a lot of money on cellular services. UK carriers offer a cheaper alternative to roaming, so it's a good idea to find a provider well in advance.