COVID – 19 is not longer a threat: safe countries to travel this summer…
While in some countries they sound the alarm and calculate losses due to a reduction in tourist flow associated with the spread of a new type of coronavirus, others are urged not to panic and assure that they have taken all safety measures.
Safe countries to travel:
Vietnam
The head of the World Health Organization confirmed that everything is calm in Vietnam at the moment, and advised countries where the number of coronavirus cases is growing to take an example from them. Why do tourists like this destination so much? Firstly, in a country that was once part of the French colonial empire, you can find many ancient temple complexes, picturesque national parks with European-style recreation areas and other beauty. Secondly, Vietnam is considered to be a gourmet paradise, because it is here that you can enjoy original dishes of Mexican, French, Italian, Chinese, and also local cuisine. Thirdly, there is amazing nature and rich cultural traditions.
Bali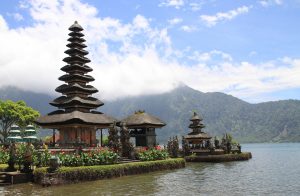 While the world community is watching with horror the geographical movement of the coronavirus, the government of the Indonesian province of Bali urges not to panic and assures that everything is calm on the island. With similar symptoms of the Covid-19 virus, 29 local residents who recently traveled abroad were hospitalized, after undergoing laboratory tests to identify the virus, 22 cases were negative, and 7 people are still awaiting results. In order to prevent the spread of the "infection", local hospitals have equipped isolated rooms in case someone else has a suspicion of a virus, screening tests are actively used at the airport to help assess risks and take prompt action. Why is the popularity of this area growing every year? People go to Bali to find their Zen, reconsider their attitude to any situation, forget about problems and understand what exactly they want from life. A comfortable climate, beautiful nature, traditional cuisine, interesting places and amazing people make your stay here truly unforgettable.
Hungary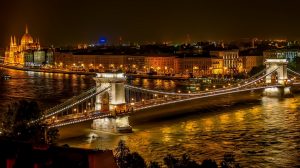 The authorities of this country also have not yet recorded cases of infection with the Covid-19 virus. That is why Hungary remains one of the most budgetary and colorful countries for travel in spring. What can you do there? First, appreciate the incredible architecture and atmosphere of Budapest, visit palaces and museums, stroll along the picturesque streets and taste local delicacies. And then you can continue your vacation at the thermal springs and certainly taste Hungarian goulash along with traditional drinks.
Cuba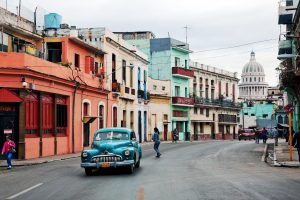 An island nation in the northern Caribbean would also be a great option for a summer break. It is almost always hot in Cuba – the temperature does not drop below + 25-27 ° C. We recommend starting your acquaintance with the country by visiting the capital, because the area of ​​old Havana, which is a well-preserved piece of Cuban history, is included in the list of UNESCO World Heritage Sites and will fully allow you to get acquainted with the culture and traditions of the country. Locals love to discuss politics over a glass of some strong drink and share the latest news with anyone within reach. And then you can go to the resort town in the province of Matanzas, where the Varadero beach is located, recognized at one time by UNESCO as one of the cleanest in the world!
Costa Rica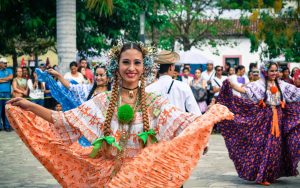 For those who have long dreamed of visiting Central America, you can pay attention to this direction. The country, which is washed by the waters of the Caribbean Sea and the Pacific Ocean, will definitely appeal to fans of extreme recreation. Most of Costa Rica is jungle, where you can discover the beauty of volcanoes, cascades of waterfalls, uninhabited islands, white beaches, rich flora and fauna, as well as delicious traditional cuisine. Many admit that it was here that they fully experienced all the delights of ecotourism and respect for nature.
Mauritius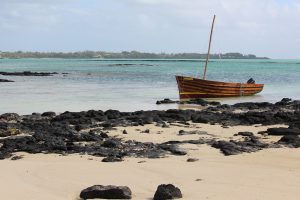 This island is considered one of the safest places to stay, because the likelihood that your vacation will be overshadowed by some unforeseen situation is not so great. Why do travelers overcome such a path? First, where else can you find the azure ocean and white beaches framed by palm trees and casuarine groves, except in Mauritius. Secondly, the climate here is comfortable and you can swim all year round. Thirdly, in the south-west of the island you can find incredibly beautiful multi-colored dunes – the seven-colored sands of Chamarel. Fourthly, this destination is ideal for surfing and diving enthusiasts. As for the coronavirus, security measures have been taken in this country, for example, about 70 passengers of the Alitalia airline, who arrived from northern Italy, were not allowed there. Passengers were offered either a quarantine at a local hospital, or a return to their homeland. And at the moment, the authorities are keeping the situation under control.
Subscribe to our newsletter to get the latest updates about safe countries to travel!