Prom season is just around the corner, and the second you see that school is having a dance, all eyes are on you. You want to look stunning that night.
Are you a girl looking for a way to stand out this prom season? Do you want the added beauty and sass only prom shoes can provide? 
If you answered yes, look no further. We have found several ways to choose your perfect shoes. Follow the tips below and learn new ways to wow everyone at homecoming.
12 Amazing Ways to Choose Your Prom Shoes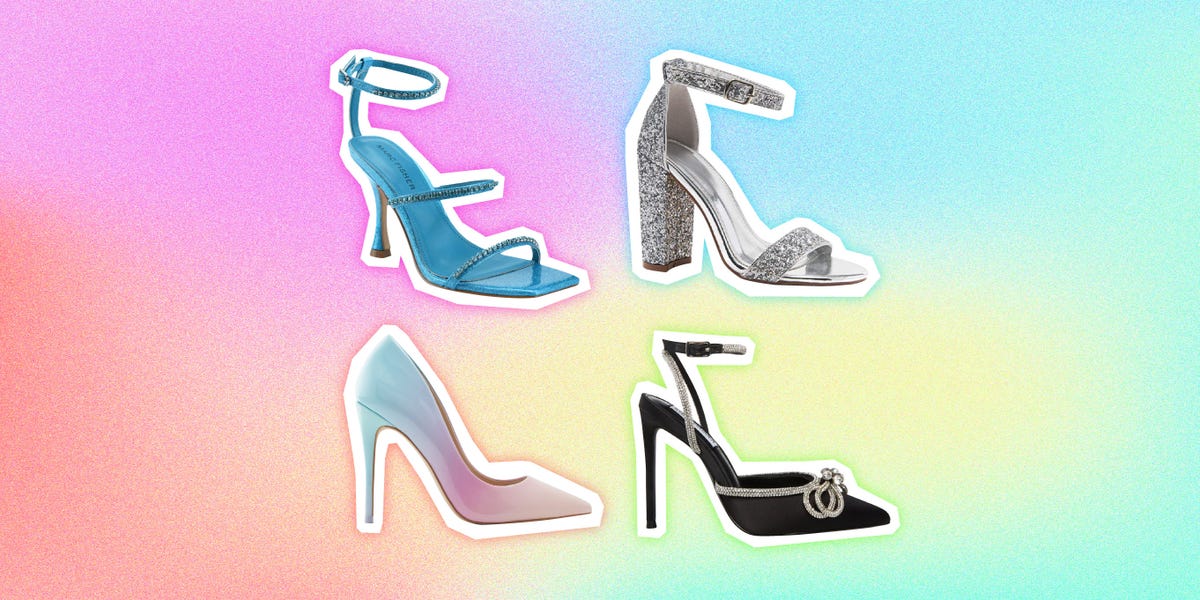 Consider Your Dress First
It's always best to consider your dress first before choosing your prom shoes. The two should match and complement each other in terms of color, style, height, and material. Make sure that the shoes you choose will not take away from the overall look of your dress but rather add to it.
Use Shoes to Add Height
When it comes to wearing high heels for prom, there are two reasons why women prefer them over other types of footwear: they make you appear taller and sexier. 
While some women will opt for flats because they are more comfortable, others prefer heels because they feel more confident when wearing them. High heels are a better choice than flats or sandals if you want to appear taller and sexier on your prom night.
Choose the Right Size
The next thing you need to do when choosing your prom shoes is to ensure they fit well. You don't want to wear anything too big or too small, especially if you plan on dancing all night long! So, take some time and try on different styles until you find something comfortable.
Work with What You Have
If you're on a budget and don't want to spend a lot of money on new shoes for prom, there are plenty of ways to find affordable high heels still and look great! 
For example, if you have a pair of flats that you've wanted to wear but haven't yet because they're not tall enough, consider finding some strappy heels that will fit over them quickly or even add some height using heel cups!
Try Flats!
Flats are comfortable, easy to walk in, and there's no need for a heel! They're a very safe option if you're worried about falling or even being uncomfortable all night. 
If you want something more girly, try a pair of ballet flats or kitten heels (they look like ballet flats but have a little edge). These can also be super cute with dresses that have an illusion neckline.
Stick with Simple but Elegant Colors and Patterns
Excessive rhinestones or animal prints may not be the best choice for your first date with your boyfriend, but they can add fun and flair to your prom outfit. 
When choosing your shoes, try sticking with simple black or white flats that match your dress color, but also throw in a little sparkle with some silver embellishments on the heel or toe box of the shoe.
Make Sure Your Prom Shoes Are Comfy
The most important thing when choosing your prom shoes is to ensure they are comfortable and do not hurt your feet. You don't want to be in your prom shoes all night long and end up with blisters or sore feet. 
This can easily ruin your night and make it less enjoyable than it should be. So make sure you pick shoes that fit well and don't cause pain or discomfort.
Choose a Color that Works with Your Skin Tone
If possible, choose a color that works with your skin tone so that the two work together nicely for an elegant look for prom night. There are so many different colors of prom shoes out there, so finding one that goes well with your skin tone shouldn't be too difficult. 
Moreover, if you take some time to look around at different options before choosing what color you're going to wear on prom night!
Wear a Heel Style You're Comfortable With
Before you even begin shopping, you should wear comfortable enough heels to walk in without causing any pain or blisters. If you're not used to wearing heels, choose a style with a lower heel height and even consider flats if that makes you feel more comfortable.
Choose Open Toe or Closed Toe Shoes?
Open-toe shoes are trendy right now and can be worn with almost any dress or gown, but they may not fit into every venue's dress code. Choose closed-toe shoes if your prom is held at an outdoor venue or even inside under air conditioning where people's feet tend to sweat more. 
These may be more appropriate than open-toe ones because they'll keep your feet cooler during the event. Moreover, these will prevent embarrassing foot odors from getting worse than they already might be due to all the dancing!
Sparkly Prom Shoes Aren't Just for Evening Wear!
If you want to add sparkle to your prom look, then you're in luck! You don't have to limit yourself to sparkly prom shoes for evening wear. You can also add a touch of glitz and glamour to your daytime outfits with some cute bridal shoes.
Keep It Classic or Go Bold?
The best part about choosing your prom shoes is so many options! There are classic styles like pumps and peep toes in every color of the rainbow, but fun embellishments like bows and crystals can make your shoes unique. 
If you're unsure where to begin, start by browsing through our selection of designer heels. From Christian Louboutin's iconic red soles to Girotti dazzling heels, our top designers have created truly stunning shoes that will make any outfit shine brighter!
It is not hard to find the shoes that you want. You need to choose the brand and sort out your favourite style. Girotti has committed to high-quality, fashionable, and delicate products for years and can satisfy every girl's needs. So, whether you have a sweetheart in your life or not, why choose Girotti's prom shoes? They will make everyone fall in love with them.