Good leaders are not born – they are made. So they say about many qualities, but not everyone is as important to life as leadership. Especially if over time you want to become the owner of a large business. After all, a real leader not only coordinates the work of subordinates but also inspires them. Therefore, both the sustainability of the boss's authority and the success of the enterprise depend on this quality. And since books are the best source of knowledge at all times, we have prepared for you five works that will help you develop leadership qualities.
Daring Greatly, by Brené Brown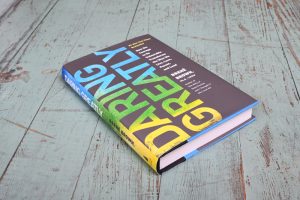 It seems to many that the key to true leadership is excellence in everything. That is, a real leader is one who knows the answers to all questions. But according to Brené Brown, no one person can guarantee that everything is right. For her, the key to leadership lies precisely in the recognition that it is impossible to know everything. And this means being able to listen to the opinion of your team. In Great Daring, the author discusses the benefits of workplace vulnerability and emotional openness to those in charge. Contrary to popular belief, these are the qualities of a leader that Brené Brown considers beneficial to business prosperity.
Only the Paranoid Survive, by Andrew Grove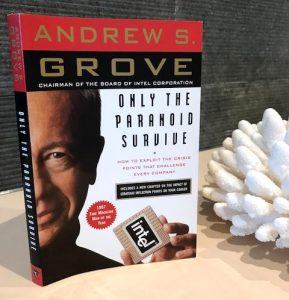 The author of this book is not only familiar with leadership in theory. He led Intel at a difficult time. It is thanks to Andrew Grove that Intel is now one of the most successful companies in the world. The approach that he used in his work is accessible to him in his book "Only the paranoid survive …". In times of crisis, people are capable of more decisive actions and innovative ideas. In the author's opinion, this will allow you to emerge victorious from a situation where others are losing. It's not for nothing that Grove's work was praised by one of the most effective leaders of our era, Steve Jobs, for whom risk was part of his professional philosophy.
Leading, by Alex Ferguson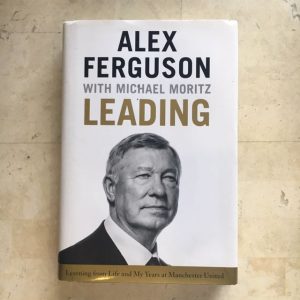 This book is notable at least for the fact that it was written by one of the most successful coaches in the history of football, Alex Ferguson. Under his leadership, "Manchester United" 13 times became the champion of England, twice won the Champions League, 5 times – the FA Cup. We will not list all the regalia, but even this is quite enough to understand that Ferguson is not only an excellent connoisseur of football but also an undisputed leader. In this book, the former coach summarizes his 27 years of experience in team management, sharing with readers the secrets of interacting with people, attitudes towards failure, and the ability to inspire players to win.
The Obstacle Is the Way, by Ryan Holiday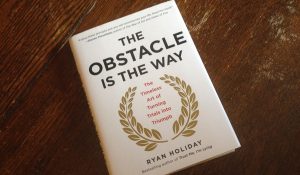 When faced with difficulties, you have two choices: let them drown you, or use them as an opportunity to improve. A real leader, as you yourself understand, always chooses the second option as the only correct one. In his book, Ryan Holiday explores the Greek philosophy of Stoicism as a tool for overcoming obstacles and adversity. His theory describes the latter as a way to achieve triumph and unprecedented success. Self-control and perseverance are the short formula for Holiday greatness that has been wielded by the world's greatest personalities, from Alexander the Great to Steve Jobs.
Emotional Intelligence, by Daniel Goleman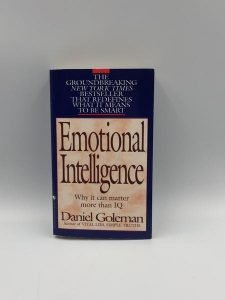 Diminishing the importance of the mind to a good leader is like trying to put out a wildfire with a water pistol. But emotional intelligence is just as important. In his book, Daniel Goleman praises the importance of emotional intelligence, the ability to combine rational and impulsive approaches to make the right decision. The author classifies emotional intelligence according to five main features, subjecting each to detailed analysis and justifying their effectiveness. If you want to achieve a professional and emotional understanding with your team, then this book will definitely not be superfluous in your home library.