Web Designer
Web design is becoming ubiquitous in demand. It is not surprising, because the desire to use them directly depends on the visual design of sites and applications. Most online schools offer training in web design for children from the age of 12. Basically, they teach how to design interfaces in Figma and create websites in the design tools Tilda and Readymag. For those who are older, they offer training in the basics of layout, typography, animation, UX / UI design, and interface design. Knowledge of web development will help a child deepen his knowledge in mathematical subjects, and in the future enter a university in the direction of "Design and Programming".
Robotics
Robotics is one of the most dynamic and developing technological industries of our time. According to a report from the World Economic Forum, computers are already performing 29% of work operations, and by 2025 this figure will increase to 52%. And this is just the beginning. Therefore, in the future, the world will desperately need people who know how to design, program, and repair robots.
Interesting projects await students, such as creating a mill, a dragon, a car, a crane, and an alien. It is worth considering the fact that robotics actively develops perseverance in children, abstract and systemic thinking, and this subsequently helps to perfectly master the exact sciences. At the end of each module, an open lesson is held, during which the children, together with the teacher, present their own robot projects to their parents and other students, talking about their capabilities.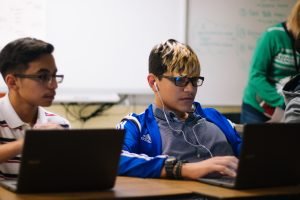 Game designer
Another in-demand profession of the future is game designer. According to Newzoo statistics, this year the number of people interested in video games will reach two billion, which is a quarter of the world's population. Game designers are engaged in the creation of concepts for future games, thinking over game mechanics, images, dialogues, and emotions of characters. In addition, this specialist prepares design documents for the game and thinks about ways to monetize them.
3D Modeler
The profession of a 3D modeler today is relevant and in demand more than ever. And most importantly, it continues to rapidly gain popularity. It is not surprising, because now 3D technologies are used in various fields: from architecture and design to jewelry and medicine.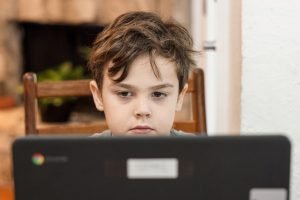 Illustrator
If your child is fond of drawing, perhaps this hobby will become his profession. The Internet is full of courses on creating illustrations: some of them are designed for applicants and students, some for schoolchildren from 6 years old. The latter, for example, are encouraged to learn the basics of Adobe Illustrator, a program for creating vector graphics. With its help, the child will get acquainted with the basic concepts of design, learn the basics of building a composition, work with color, space, and textures, and also learn how to create flat illustrations, sticker packs, infographics, logos, and icons for websites in several styles.