Organize the trip yourself
Most go on a trip on vouchers or turn to the help of travel agents, because a quality vacation, in their opinion, can be organized only this way. However, in reality, this is not only more expensive but sometimes boring. If you want a really interesting and at the same time low-cost trip, arrange it yourself. The ability to organize a vacation without the help of travel agencies is the first and, perhaps, the most important thing you need for a low-cost trip. Don't worry: it's not as difficult as it sounds.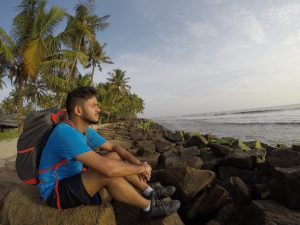 Buy cheap plane tickets
Another important skill for those looking for budget-friendly vacation options is the ability to select and book the cheapest flights. A bit trivial, but important advice, which for some reason many do not follow: take tickets in advance. The sooner you make a purchase, the more chances you have to find an option at an attractive price. If you buy tickets in a couple of months, you can save up to 60-70% of the cost, and this is a serious plus in favor of your wallet. Even better (and cheaper) is to fly a charter flight: this is the least expensive option. But keep in mind that in this case, early booking of tickets does not always allow you to save money. Basically, the lowest charter prices are very short before the departure date.
Avoid Hotels
Most of the travel budget is spent on housing, but if you want, you can save on this too. Look for an inexpensive hotel, or even better – rent a house from the owners. This option, moreover, is often more comfortable than a hotel room. In addition, there are now many special services that help travelers find good low-cost accommodations that are rented by locals. For the most extreme and desperate tourists, there is an option with a tent and a sleeping bag. Cheap and convenient, and also you will not be tied to a certain place. But be sure to familiarize yourself with the laws of the country you are going to in advance, so as not to run into a fine. Better yet, take a popular tourist route with a camping site, pay for a place and enjoy nature and the starry night sky.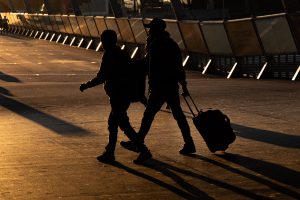 Go in places for locals
Restaurants aimed at tourists often overcharge, but in places preferred by the locals, you can dine for quite reasonable money. It is also a good opportunity to get acquainted with traditional cuisine. Inexpensive, tasty, and interesting, because you will get the most complete experience of local cuisine.
Travel light
Do not burden yourself with too much luggage – take only the essentials. There are many benefits to traveling with one backpack on your back. There is no need to wait for baggage claim, pay for overweight (and many budget airlines pay for any baggage separately and can cost you hundreds of euros), and moving around will be much easier and more pleasant if you do not have to lug huge suitcases and bags with you.