Camping outdoors, where the risk of contracting dangerous viruses is minimal, has become a major trend for summer 2020.Of all types of tourism, the most cognitive and interesting is hiking. He gives tourists the opportunity to spend your vacation in the most beautiful corners of nature. Away from the urban noise tourist is a unique opportunity to observe wildlife, here you can rest your body and soul.
Tent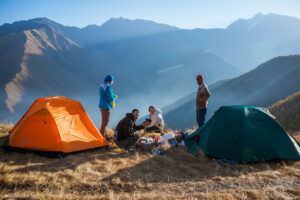 First of all, you need a tent – you should choose it particularly seriously. Of course, the choice of model depends on many factors: if you have to drag the "house" on yourself, its weight will be important; if you're going to the mountains, the issues of structural stability, its wind and water protection will be relevant.
Sleeping bag and mat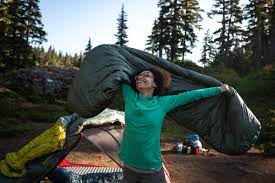 The guarantee of good sleep in the tent is a comfortable sleeping bag and mat, it is better to choose models with synthetic filling. You can take a down one, but it dries worse if it gets wet, the instructor adds.
The mat under the sleeping bag, which tourists also call "foam" or "karemat", should be at least 8 millimeters thick. "Or better yet, 12 millimeters!" – the expert advises. For the most sensitive to uneven and hard surfaces, inflatable models of mats will do. True, they cost more and weigh more.
Flashlight and rain cover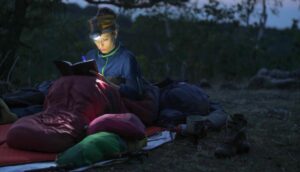 The most convenient flashlight is a head flashlight. By the way, do not forget to take a set of batteries.
To get wet in a hike can be very frustrating, because things take a long time to dry and you can easily catch a cold.
Sun protection and insect repellent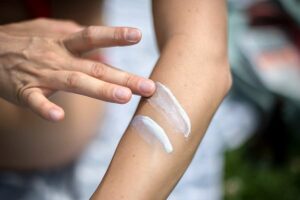 These things are often forgotten to take with them, and for good reason. The active sun can give inexperienced tourists a lot of trouble – such as burns and sunstroke. Therefore cap or panama, sunglasses and sunscreen are compulsory attributes of the "wild" holiday.
For hiking in the mountains will need sunglasses in a hard case with a UV protection factor of at least three. And the sunscreen must be with a sun protection factor of at least 50 SPF.
Charging station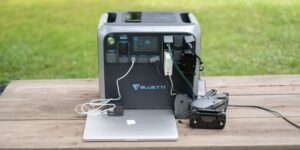 All kinds of gadgets are constant companions even for the most "wild" tourists. Today's technology does not stand still and there are many batteries on the market. Bluetti charging stations can serve you for more than 10 years and accompany you not only in hiking but also on long trips.
First aid kit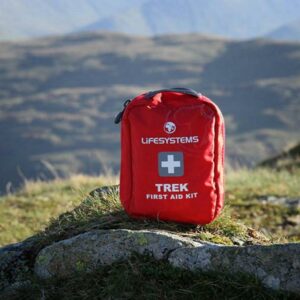 A first-aid kit with a minimum set of medications in the wilderness is a must. As a minimum, it should be means for gastrointestinal problems, painkillers, antihistamines, plaster, iodine, bandages.If you have a chronic illness, be sure to consult a doctor.