Outdoor camping has become a major trend for summer 2020. It gives tourists the opportunity to spend their holidays in the most beautiful parts of nature. Away from the noise of the city, hikers have a unique opportunity to observe wildlife and relax their bodies and souls. But do not forget about the need for equipment, which will make camping enjoyable and sometimes even save you from some danger.
Tent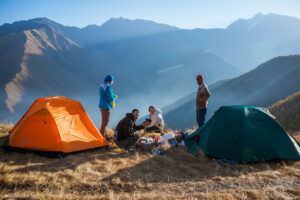 First of all, you need a tent – it should be taken particularly seriously. Of course, the choice of model depends on many factors: if you have to carry your 'home' on you, its weight will be important; if you are going to the mountains, the issues of structural stability, its wind and water protection will be relevant.
Sleeping bag and mat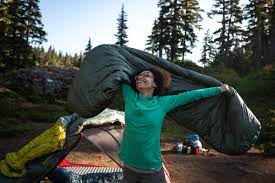 A comfortable sleeping bag and mat are essential for a good night's sleep in the tent, and it's best to choose models with synthetic filling. You can also get a down one, but it dries worse if it gets wet, adds the instructor.
The mat under the sleeping bag, which tourists also call "foam" or "karemat", should be at least 8 millimetres thick. "Even better, 12 millimetres!" – advises the expert. For the most sensitive to uneven and hard surfaces, inflatable models of mats are suitable. However, they are more expensive and weigh more.
Flashlight and rain cover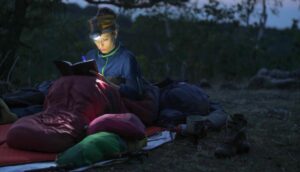 In the wilderness, especially in the mountains, the weather is very unpredictable and darkness can take you by surprise. That's why a torch and a mackintosh are essential wherever you go.
The handiest torch is a head torch. By the way, don't forget to bring a set of batteries.
Getting wet when hiking can be frustrating because it takes a while for things to dry out and you can easily catch a cold.
Sun protection and insect repellent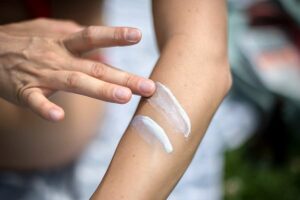 These things are often forgotten and for good reason. The intense sun can cause inexperienced tourists a lot of trouble, such as burns and sunstroke. Therefore a cap or panama hat, sunglasses and sunscreen are compulsory attributes of a 'wild' holiday.
For hiking in the mountains, you will need sunglasses in a hard case with a UV protection factor of at least three. And the sunscreen should be a sun protection factor of at least 50 SPF.
Gadgets of all kinds are constant companions for even the most "wild" tourists. Modern technology continues to evolve and there are plenty of batteries on the market. Bluetti power packs can last more than 10 years and accompany you not only on camping trips but also on long journeys.
First aid kit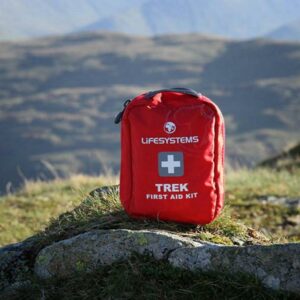 A first-aid kit with a minimum set of medicines is essential in the wilderness. At a minimum, it should contain medication for gastrointestinal problems, painkillers, antihistamines, plasters, iodine and bandages. If you have chronic illnesses, be sure to consult your doctor.