Shoes are more than just comfortable and durable footwear. The shoes you wear affect your personality and health. If you are a teacher or have any job that requires you to stand for an hour, or your job as a delivery man requires walking long distances, you probably need quality shoes to help you carry the daily strain. The money you spend on buying shoes is your long-term investment in your style and your health, if you buy good and comfortable shoes for your feet, they will be a great alternative to your money.
We're going to give you some tips on how to buy shoes that will best suit your personality.
Before you buy shoes, you should pay attention to how they look and how comfortable they are. Secondly, the material used to make the shoes should be a priority. Make sure you buy shoes in the right size. They should not be too long or too tight, which makes your feet uncomfortable.
Shoes should be made up of quality and natural materials
Before you pay money for your shoes, make sure they are made from natural materials. Leather shoes are comfortable to wear because they let air in easily and you won't feel the stiffness. And when your feet sweat, you won't feel the slippery leather. Another material, rubber, is comfortable and slip-resistant.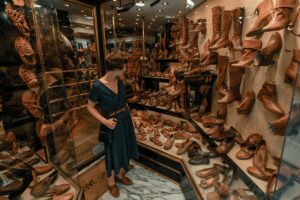 Well managed construction
The design of a shoe is important, no matter how expensive it is, if it doesn't fit your feet and doesn't make you feel comfortable, it will be more problematic for everyday wear and you'll want to throw it away.
Women in particular often feel pain in their shins or sprains in their ankles because their shoes are not comfortable.
Perfect in size
The wrong footwear causes many problems, such as calluses, corns, blisters on the feet and sometimes terrible back pain. We've prepared the best tips for you on choosing shoes.
When you put your feet in your shoes, make sure they have room in your toes, and it should be loose while you're walking. If your shoe fits tightly and your heel doesn't move freely, then your shoe is short and doesn't fit you properly.
Also, for wider feet, make sure there is ⅜ or ½ inch of space in the toe area. And it's a good idea to try on shoes at the end of the day when your feet are larger than usual.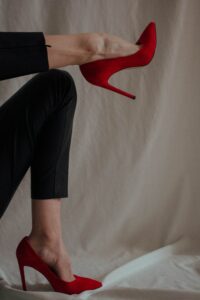 See the description on the page with the chosen product before you buy for more information.
Appearance is usually deceptive, so make sure you are buying the right material before you pay the money. It's difficult for everyone to tell the difference between genuine leather and artificial leather at a glance. There's no doubt that the manufacturer is using quality material for them and you can find out more about that. If it is not available, you can search for another shop with the same product online and check the description of the model there.
Jones Bootmaker, unlike many other shops, offers you a more in-depth look at their products. You can check out the range here.
Know your purpose
Every shoe you buy is not suitable for every occasion. If you're going to the gym, you need to wear appropriate athletic shoes. If you're wearing a dress for the office, you need to wear appropriate elegant yet austere shoes. But if you're going to a wedding ceremony, your shoes should match the event and be chic in appearance. If you're going on a long walk, flat shoes with a cushioned sole underneath will suit you.
After all, choosing the right footwear is integral to your confidence. We've also put together a style guide for women who want to look attractive at all times and feel comfortable in their shoes.
Every event requires a certain outfit, and shoes should be worn accordingly. Every woman wants to look attractive and great in terms of fashion.
We have developed a style guide and a collection of shoes that women can wear depending on the event they intend to attend.
Heels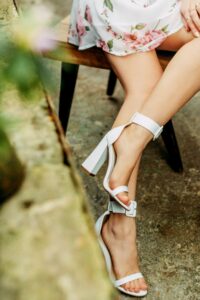 90 % of women love wearing heels. Heeled shoes are not just a type of shoe. They are designed for women who want to look taller, more elegant and sexy. Women's attractive looks are naturally associated with high heels. The way they walk should attract men. There are many types of heels on the market today. It is very important to know what types of heels are best for your feet.
There are different types of heels on the market today that you can buy today. Some of the well-known ones are the stiletto, continental, kitten, wedge heel, tapered block and flared heel. Heels from one to five inches are now more common.
Next, please follow the link to see the latest collections in the much-loved Jones Bootmaker online shop.
A guide to buying running shoes for women and men
Wearing comfortable trainers for sports is an important part of your life when you run the extra mile or work out at the gym every day, squatting, jumping, lifting weights. It all makes a big difference to your health when you wear good sports shoes.
Before you buy them, make sure they are made of good material. For basketball, for example, you should choose a material that supports your ankles well.
Durability is also important when you invest in shoes. It is very frustrating when shoes lose traction or start to tear when you have spent a decent amount of money on them.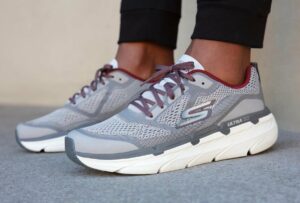 Keep your shoes in good shape
The best shoes that best replace money are those that are always in good shape. This is a very important issue in terms of style and functionality. Jones Bootmaker offers great women's gym trainers.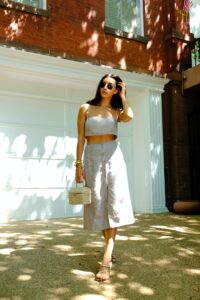 Sandals are the best choice to wear when it's too hot outside and you don't want to wear closed-toe boots or boots, and it's a good idea if you prefer sandals as a better replacement for boots.
In general, after trends and style, you need to consider the following things when buying sandals.
Sandals come in different types and they are suitable for different activities. If you are going to the beach, you need to buy shoes that are best suited for a beach party. If you are going to the office and don't want to wear boots, they are the best alternative to boots. So you should know the reason and the purpose before investing.
As for heels, it is best to buy a heel that suits your height and weight. Not everyone can tolerate high heels, so it's best to choose heeled sandals that are suitable for your feet.
Loafers! Ahhh! Loafers have been winning the hearts ever since they were born. Loafers can be part of any look, such as on a dance floor, at a party, at a formal ceremony or at a wedding. They are used everywhere.
Loafers go with any party and you can wear them with socks. Loafers are also good to wear with a strict suit.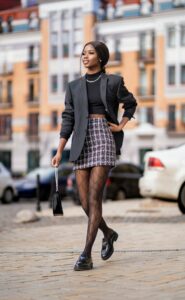 Final verdict
In general, look for brands that emphasize the reliability and modernity of the product. For example, Jones Bootmaker has an eye for trends and sells products accordingly, as well as an emphasis on product mobility.