What jewellery should bridesmaids wear?
Brides are ultimately responsible for choosing the accessories for their bridal parties. A bridesmaid outfit can benefit from jewellery, but it's not necessary. Whether it's because it clashes with your vision or they don't want to wear jewellery, your crew doesn't have to wear it. When adding some shiny accessories to your bridesmaids' outfits, there's a lot to consider. 
How about mixing and matching their jewellery? Are there specific accessories you'd like them to wear, or do they already own them? Choosing the type of jewellery your squad will wear is an important first step. As a starting point, we have outlined the pros and cons of each of the options to assist you.
Earrings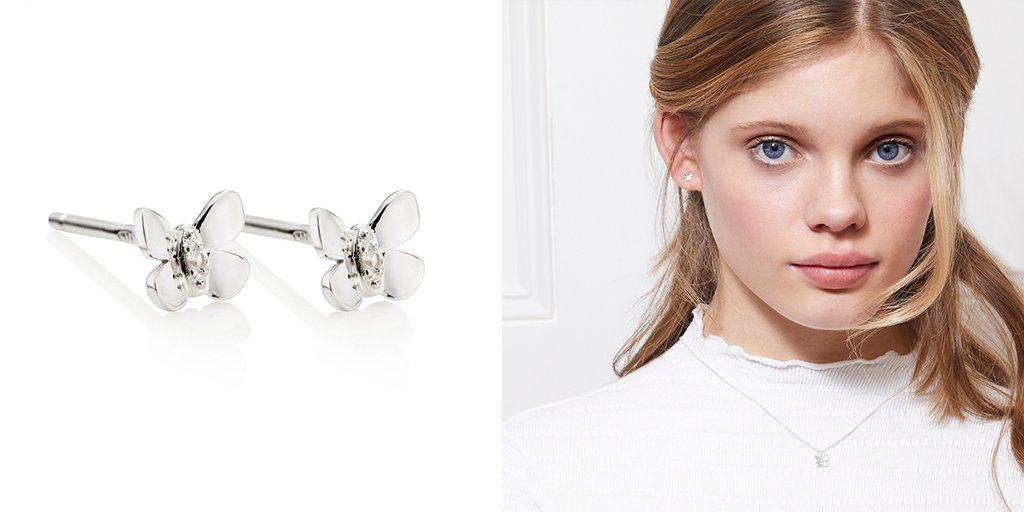 The earrings are very versatile and can be worn with a wide variety of outfits. As a result, it is important to find the right look for each person's hairdo from the many different styles available. A stylish recommends drops earrings if you wear your hair down. The earrings should be larger with a little bit of movement. Keep in mind that not everyone likes wearing earrings, and that's something you should consider before buying them. Adding to your shopping list before you start shopping, you would be wise to check with your bridesmaids to see if they are comfortable with the idea. If you are thinking about clip-on options, you might want to look into them if you do not have pierced ears.
Necklaces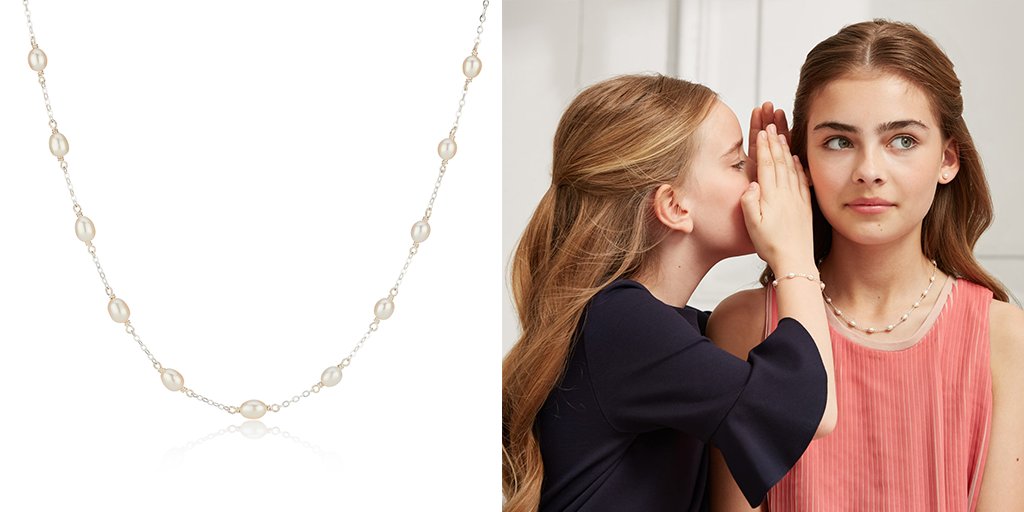 There's no doubt that a stylish necklace is a great way to finish off any outfit; however, finding one can prove challenging. As a rule of thumb, we recommend starting with earrings or bracelets when deciding what bridesmaid jewellery to choose from. Despite that, if you insist that the bridal party wears necklaces, that's fine. If you have a high neckline, choose a long necklace, whereas if you have a lower neckline, we recommend a simple pendant or sweetheart ring. It may be worth skipping the necklace altogether if there is a statement neckline and instead focusing on other accessories to complement the neckline.
Bracelets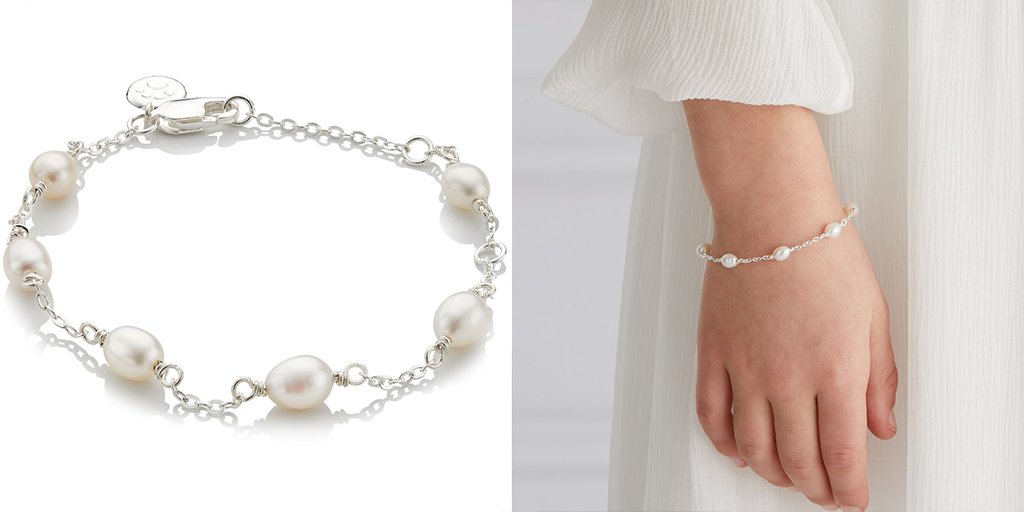 On your wedding day, your bridesmaid's bracelets will make your bridal party feel connected since bracelets symbolise friendship. Your bridesmaid outfits will look sweet and subtle, so you won't need to worry about them drawing too much attention to them. Because of this, likely, your bridesmaids will not notice their bracelets if they are wearing long sleeves.
Hair Accessories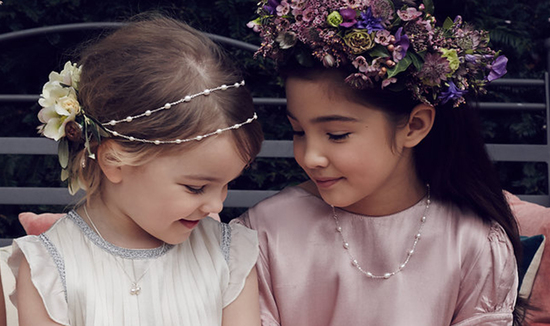 Your bridal party will look amazing when you accessorise each bridesmaid's hair with hair clips or combs. Besides the fact that it adds an element of novelty to their hairstyles, it also allows them to be more versatile in their looks. 
Choosing The Right Jewellery
Be yourself
Weddings can be formal while incorporating the bride's style and preferences. Instead of opting for earrings if you do not like them, opt for a bracelet if that is what you prefer. A vintage hair clip can be a stylish alternative to a statement necklace if you are not a fan of those necklaces. Styles differ from one person to another, and no one-size-fits exist. If you want to appear confident on the wedding day, then you need to be comfortable with what you choose regarding your jewellery.
Opt For Simplicity
 The jewellery you wear will only distract the attention from your dress if it has special details or patterns that stand out. Please don't go overboard when it comes to this! Wearing a simple necklace or just a pair of earrings is not something to be ashamed of; there is nothing wrong with it. Moreover, after the wedding, it can be much easier to get back to wearing simple jewellery.
Talk to the bride
It is always best to ask for clarification when you are unsure. For the bride's wedding, the jewellery she would wear on a night out or for another special occasion may be prohibited. Before you wear a trendier piece, check first rather than assume. It would help if you also got advice or ideas from the other wedding party members about what to wear.
Pay Attention to Neckline and Hairstyle
Once you have selected your favourite metals and gemstones, 9the next thing you want to do is look at your various options for jewellery styles available to you. It may be a good idea to consider the type of jewellery you should wear based on both the kind of dress and the hairstyle.
You can combine the strapless dresses with a pendant necklace if they have a v-neck, sweetheart neckline or a strapless design. The chain is unnecessary, however, if the dress has a one-shoulder, halter, or illusion-style neckline. You can add some bling to these dresses by wearing bracelets and earrings that match the style of the dress. 
Dress them accordingly
Consider how your bridesmaids' dresses look and what accessories will work best with their wedding gowns if you want them to wear their new jewellery. Wearing earrings will add a subtle but stylish touch of sparkle to their outfits, while necklaces can make the outfit look too busy if the dress has a high neckline. You can also wear minimalist or statement necklaces if your bridesmaids' dresses have sweetheart or Bardot necklines.
When picking out these pieces, it is important to remember that the colour of the dress you want to wear should also be considered. In choosing gemstone jewellery, select hues that match the dresses or something that can be worn differently if you want to avoid a chaotic look. Alternatively, you could opt for plain metal jewellery, so your bridesmaids maintain their poise while accessorising without overdoing it, or you could even go for gold-plated jewellery.
Buying Jewellery: Where To Go?
There may be many online shops in the UK which can give you great bridesmaid jewellery. But I recommend you consider Molly Brown London. 
The Molly Brown London brand was founded in the UK in 2006, so it has been around for a long time. Molly Brown London celebrates a tradition of paying attention to detail in designing its collections. All pieces in the collection are adjustable so that you can wear them easily and enjoy them for years to come. The collection's essence is a balance between simple and sophisticated designs, yet each item is timeless. They 
offer a free engraving service if you want to add that extra personal touch yourself. The international success of Molly Brown London can be directly attributed to this design excellence.
Bottom Line
Choosing the right jewellery for your bridesmaids' outfits can be tricky, especially if they all have a slightly different look since everyone's style will be different. Thus, you must remember all the above points to get the best look for your bridesmaid. Must visit Molly Brown London to enhance your shopping experience.