Made in Italy is the hallmark of class, luxury and excellence in the footwear industry. It is largely thanks to a strong entrepreneurial heritage that Made in Italy has become a recognised emblem of luxury, quality and sophistication in the footwear industry. Alongside the huge brands, the majority are small and medium-sized enterprises that have managed to become regional leaders on a global scale.
The greatest Italian shoe brands are often produced by tiny, often family-owned firms, where a very significant heritage has been preserved. Small, medium and large companies in the footwear industry have become some of the best-known in the world for their careful selection of materials, superb craftsmanship, remarkable talent and attention to detail.
Italian shoes are made through a combination of industrial processing and handcrafted, with an emphasis on quality, choice of materials and meticulous attention to detail. They have traditional styles, sophisticated shoes that alternate with loafers or high-heeled shoes, as well as more sporty and informal styles such as trainers.
Therefore, one can describe Made in Italy shoes as the pinnacle of refinement, which is evident in both elegance and quality. The sophistication and elegance of Italian shoes serve as a model for designers all over the world and it is considered an honour to showcase them in shop windows of high-end shops around the world.
This article presents a list of a few of the top Italian shoe companies that are also best known around the world, for both men and women. So if any of the brands you haven't seen yet, don't spare your time to visit their shops and see the collections. Maybe your next purchase will be from them.
Velasca
Marche, the region of Italy known as the cradle of shoemaking, is where Velasca shoes are created by regional artisan families. As a result, Velasca pays close attention to every detail and emphasises the value of using first-class materials in all its shoes. Although the company offers a wide variety of styles, they are all predominantly traditional in design.
Instead, Velasca strives to innovate by making the craftsmanship of Italy's greatest artisans available. The craftsmanship of Velasca shoes and the heritage and love that goes into making them are evident. This applies to their trainers, oxfords and cordovan shoes.
Aurélien
Aurélien is a relatively new company that specialises in creating authentic driving shoes. Their shoes are made in a family-run factory in the Lazio region and feature a recognisable pebbled sole that extends to the heel for the best driving experience. They come in a bewildering range of colours and come in a variety of designs, such as penny loafers or lace-up leather loafers. In addition, they are all made from locally tanned Italian and French calfskin suede, which is super supple.
Bontoni
Bontoni is a prestigious third-generation shoemaker who only makes 9–12 shoes a day in Sant'Elpidio A Mare, which is close to Italy's east coast. A single pair of ready-to-wear shoes might be finished in as little as 13 weeks, while custom shoes would take at least 10 months to make. Franco Gazzani and his second cousin Lewis Cutillo have been in charge of Bontoni since 2004. When Gazzani's grandpa and uncle first opened the business, they exclusively made shoes for close friends and family members.
Despite its cautious growth, Bontoni has stayed loyal to its beginnings with its meticulous in-house manufacturing and use of homegrown dyes for its distinctive patina finishes. Bontoni shoes will thus only be sold in a select few stores in the USA, such as Bergdorf Goodman in New York or Wilkes Bashford in San Francisco.
Gucci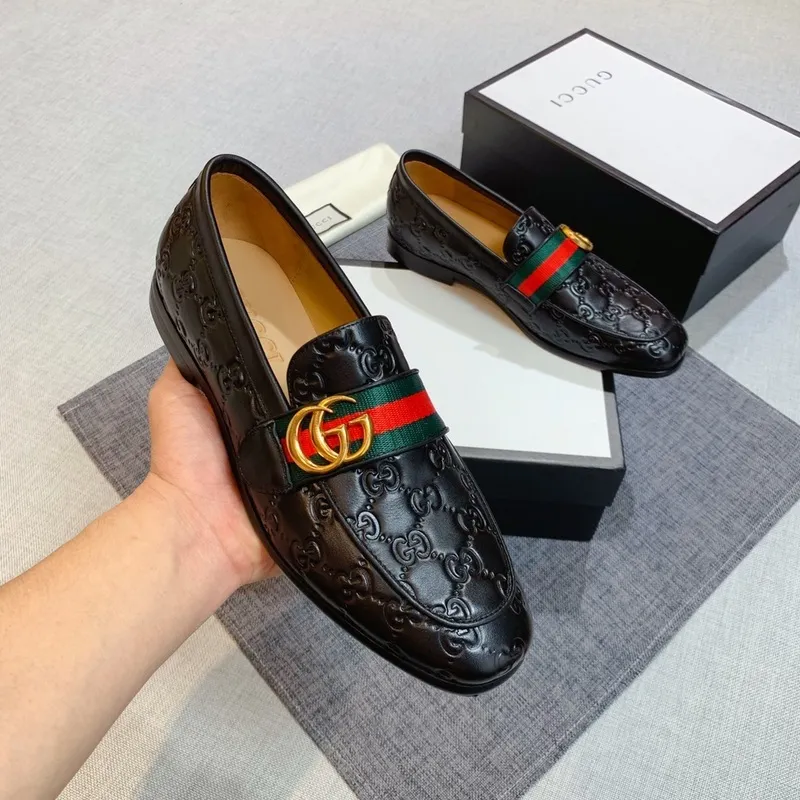 Gucci is a high-end fashion firm that was established in Florence in 1921. It sells shoes, purses, and clothing worldwide and is among the most recognizable Italian brands. Gucci makes shoes that successfully combine craftsmanship, modernity and an eclectic design that sets them apart from other shoes. The women's shoe line, in particular, has a variety of shoes, including moccasins, Princetown slippers, sneakers, slider sandals, and décolleté and boots with Double G.
Salvatore Ferragamo
Salvatore Ferragamo launched the shoe company in 1923, and it would go on to dominate the market for high-end footwear. He was already referred to as the Stars' cobbler due to his striking and vibrant design. Famous people including Marilyn Monroe, Mary Pickford, Judy Garland, and Douglas Fairbanks all wore his shoes. His family carried on the firm after his passing in 1960 and turned it into a globally renowned fashion enterprise.
They are one of the brands currently making waves on the fashion scene with their handmade bags and shoes for men and women of all sizes. Their career in fashion began at the turn of the century when, as young businessmen, they decided to specialise in one of Italy's most cherished crafts: making shoes. They were united by the belief that each person's unique individuality should be reflected in shoes made especially for them. So they began to produce personalised, personalised shoes for men and women.
Because of the almost limitless possibilities offered by online shopping, they set out to create the perfect online shop where they could communicate their unique approaches and enable everyone to find what they were looking for. If you want inexpensive handmade Italian shoes and bags, you should check out Girotti.
Conclusion
Overall, Italy has a well-deserved reputation for producing stylish, high-quality shoes. The nation does indeed create a large number of shoes, however, not all of them are of the same calibre. But the businesses that stand out from the competition do so for excellent reasons. Over the years, Italian shoes have evolved their distinct personality, with design taking centre stage. Italian shoes have a peculiarity that can be very immediately recognized in comparison to either British or French footwear. While some manufacturers have toned down this quirkiness in favour of more traditional and approachable forms, they still have a noticeable extravagance.