What is the best mobile phone according to your budget? We have tried to give you the best opinion and a platform where you can analyze the different mobile phones in terms of prices, speed, dimensions, etc. We will compare the best and most popular mobile phone brands like Samsung and iPhone.
Mobile Phone brands compared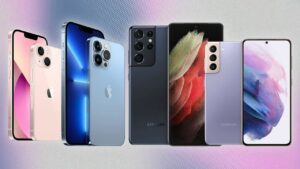 No phone brand is perfect and 100 % recommended. The users can choose on behalf of their own preference. Samsung is good with the hardware but it is not satisfactory in terms of user interface and graphical representations.
 If we talk about the iPhone, they are good in graphical representations and user interface but they are not within reach of every user. Oppo is good for selfies and user interface but less effective in terms of quick response.
 

Top 2 mobile phone brands in the world
Galaxy

S21 FE 5G

Galaxy S22

Galaxy S20 FE

iPhone 

13

iPhone

12

iPhone

11

Price

£649.00

£769.00

£479.00

£729.00
£679.00
£549.00

Screen size

6.4 inches, 103.9 cm2 (~89.6% screen-to-body ratio)

6.8 inches, 114.7 cm

2

(~90.2% screen-to-body ratio)

6.5 inches, 102.0 cm

2

(~85.7% screen-to-body ratio)

6.1 inches, 90.2 cm

2

(~86.0% screen-to-body ratio)

6.1 inches, 90.2 cm

2

(~86.0% screen-to-body ratio)

6.1 inches, 90.3 cm

2

(~79.0% screen-to-body ratio)

Screen type

Dynamic AMOLED 2X, 120Hz, HDR10+

Dynamic AMOLED 2X, 120Hz, HDR10+, 1750 nits (peak)

Super AMOLED, 120Hz, HDR10+

Super Retina XDR OLED, HDR10, Dolby Vision, 800 nits (HBM), 1200 nits (peak)

Super Retina XDR OLED

Liquid Retina IPS LCD, 625 nits (typ)

Screen resolution

Dynamic AMOLED 2X, 120Hz, HDR10+

1440 x 3088 pixels (~500 ppi density)

1080 x 2400 pixels, 20:9 ratio (~405 ppi density)

1170 x 2532 pixels, 19.5:9 ratio (~460 ppi density)

1170 x 2532 pixels, 19.5:9 ratio (~460 ppi density)

828 x 1792 pixels, 19.5:9 ratio (~326 ppi density)

Operating system

Android 12, One UI 4

Android 12, One UI 4.1

Android 12, One UI 4.1

iOS 15, upgradable to iOS 15.4.1

iOS 14.1, upgradable to iOS 15.4.1

iOS 13, upgradable to iOS 15.4.1

Battery size

 

Li-Ion 4500 mAh, non-removable

Li-Ion 5000 mAh, non-removable

Li-Ion 4500 mAh, non-removable

Li-Ion 3240 mAh, non-removable (12.41 Wh)

Li-Ion 2815 mAh, non-removable (10.78 Wh)

Li-Ion 3110 mAh, non-removable (11.91 Wh)
Samsung is the heart-winner for everyone. It is an affordable and the best multi-function cell for the best possible price range.
The iPhones are not common as compared to other phones. Iphones are good in terms of hardware and functionality.
Samsung mainly focuses on the three needs. Number one is the camera. Graphical user interface and Fan Edition. Now in the galaxy, S21 FE, the updated version of the S21 screen panel has been utilized. It offers a 6.4-inch Dynamic. Amoled 2x with the native and HDR10+ support models
The hardware performance in comparison to the previous models is the same
In both chipsets like snapdragon 888, or Exynos 2100- the international model's snapdragon but the Samsung silicon is limited to Australia only.
Camera-wise, it's the best mobile to choose. If offers 6.4-inch Dymanimc Amonled 2 x  screen size.  The hardware properties of the s@1 series are the same as compared to the Galaxy models 
The stereo speakers and UD fingerprint scanner are also prominent as compared to the previous versions 
Another feature, waterproofing is a prominent feature. it is a top-rated phone in terms of water and dust resistance.  Accessories are great to enjoy long-term usage. Once you buy the phone, the charger, along with the one can use that for years, and its cables can be used for other electronic purposes like USB-C port and USB-PD support.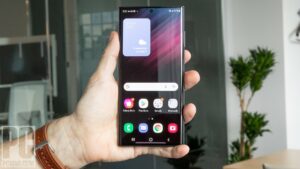 Galaxy S22 is no less than other competitors. We find the extra fast chip, a Nightogrpahy camera. And long persistent battery. and most prominently a new built-in pen is an amazing hardware feature.
Likewise, Galaxy, S22 Ultra is super amazing than other competitors. The liner camera and mirrored lens are amazing features.
Galaxy S with the built-in Spen is the great feature that comes with the new Galaxy model, if you want to draw any drawing or new sketch, you will get a new add on pen under the button of the Galaxy that can help you to convert all your handwritten text into computer typed fonts.
The 4nm chip makes your phone more powerful and you can capture the photo at night. The gaming optimization experience is also great.
You can choose multiple colors for the scheme, there are many colors to choose between like burgundy, green, and phantom Balck, all these stunning colors can make the phone look marvelous.
Super fast and long-lasting 5000 mah battery last long, typically up to one day. The accessories related to battery charging are great, you can charge your phone in no time-A wireless system can be amazing when you want to connect your wifi or hot spot to the laptop.
The 40-megapixel selfie camera is amazing to capture snaps when you are with the family and you want to save your memories 12 Megapixels ultra-wide camera and 108 wide-angle camera and other 10mp 3 optical zoom photometers are the most advanced features that make it more different than others.
When you are using the pro mode, you better download the excerpt Raw for full control over your roots. you can save the RAW files to your phone gallery and you can transfer all those files to your pc or tablet and those files will be editable on the bigger screen. Further, it is possible to share all those RAW files directly from one computer to another computer.
Auto framing
Your video or access can be focused on a specific angle and object or you can be moving but your focus will be on the specific object. It will help you to focus on a particular object without losing the camera image or video quality at the same time.
The dashboard view is also an amazing feature, you can utilize the full camera system and record the image or video from different angles the front and back cameras are great.. and there will be different editing tools to help you to make your images more stunning and charming for social media uploads.
Single take
Singel take is also an amazing segment of the phone you can just tap the shutter to record up to 20 seconds of the action and you can the gallery that will be saving all the images automatically, and there will be different.
Amazing communication channels far across the bounders.
Communication via different channels like google Dou. you can patch up with the family over a call conference and you can use the screen to watch videos, It can also be telecasted over the big screen where it will be visible to everybody.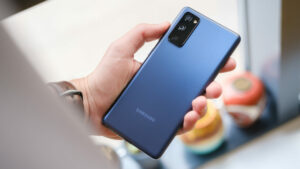 Galaxy s20 FE is the best gadget who want to enjoy photography and gaming in one place. since its initial launch, hundreds of sales were made all over the world. Your phone never leaves your side, it should be the best contribution to your business and social life. Buying Galaxy S20 FE is a new advancement in your life. You can upgrade your view by it, It means the more intensive screen will make your gaming, chatting, and video calling more fun than you think.
Its pro lens camera will help you to capture all your happy moments no matter where you are, you can apply hundreds of filters or no filter shots according to your own wish, there are more segmentations like 3xoptial zoom or Tellehoto camera.
The bigger pixel and enhanced camera capture the fun shorts, and there will be more add-ons to take your photography to the next level.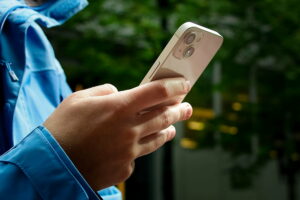 Comparatively, the camera is more dynamic and clear as compared to Samsung or other cames. There is no substitute for the iPhone camera in all other brands. Further, the display is so well established and controlled because of its fastest smartphone chip.
If we talk about its camera, which is receiving more updates with the latest versions. , the Harvard and compatibility support more soft features for photoshoots and video recording. It can add variety and advancement to the selfie shots and other movie-making processes.
iPhone xWEA is best at photoshoots because its autofocus system, redesigned lenses, and ultra-wide cameras can focus up to just 2 cents, it can clearly show the smallest details. a lot of filters can help you to take your photography to the next level.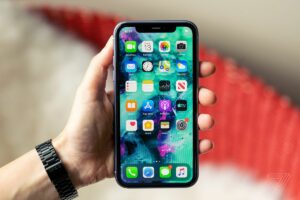 iPhone comes in different colors like white, yellow purple, and black. Its capacity is 64GB and 128 GB. iPhone 11 display is amazing. it offers 4 rounded corners that are beautifully joined with the curved design. All these corners are beautiful standard rectangles. Phone 11 comes with the 6- core CPU with 2 performance and 4 efficient cores. If we talk about cameras, Dual 12MG wide and Ultra-wide cameras of 2X optical zoom out and digital zoom up to 5x are amazing. The optical image stabilization is wide and the six-elements lens and five elements lenses are Ultra wide and panorama with the 63 megapixels is amazing. It can record in 4K video recording .you can also enable face id if you want to keep your mobile phone safe from unauthorized users. You can send and receive money in the messages with the Apple Cash by using the FaceID I stores.
Plus, you can enjoy the FadeTime video calling over the cellular or wifi. In terms of the operating system, isos are strong and most secure.
Mobile operating systems are powerful features that have been designed to protect our privacy policy.
Accessibility is readily available in the iPhone 11, you are readily provided the best accessibility features including hearing and cognitive disabilities and supporting vision, and a lot of other control that make your phone a more business-supporting device.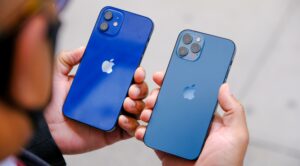 The iPhone 12 is the best value around. The price has been decreased to £679.00. even the iPhone 13 offers more speed, better visualization, and camera result as well as longer battery life. Overall, iPhone is the best mobile phone considered among other brands. You can get an attractive design and 5G connection that will support better performance there is a low amount of base storage available and you don't have to stove for powerful zoom or fast refresh display from other applications. A similar phone version, the iPhone 12 mini is a better choice if you have a low budget and you still want to buy the best mobile phone.
Mobilephonesdirect provides a detailed analysis of different brands of mobile phones where you'll see model numbers, price range, and quality of use. We recommend buying devices from the UK's leading store, which provide all the best deals in one place. Also they have a dedicated and award-winning team that provides amazing customer service.