Scheduled maintenance of the vehicle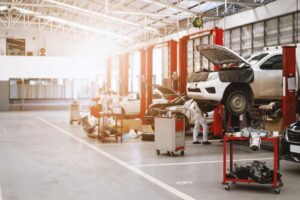 Scheduled and regular maintenance is one of the most important parts of using your car. Whether or not you can save money on expensive future repairs is entirely up to you. Even if you're not an expert in car repair and maintenance, your car's condition will depend on how you treat it.
Despite the fact that we all know that routine maintenance of any car should always be done in time, there are still some drivers who believe that regular, periodic maintenance of the car makes no sense.
For our part, we decided to find out for ourselves, should we really have a regular maintenance check-up and replace the old spare parts in your car. Based on information from our experts, we have decided to give our motorists some tips in our article, which can be applied to all types of civilian vehicles.
Car User Manual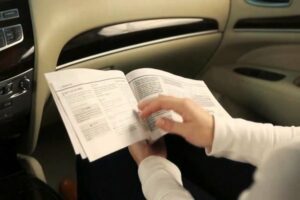 Carefully read the owner's manual that comes with every car (and yours too). Unfortunately, a large number of drivers neglect this manual. It specifies the specific scheduled maintenance intervals recommended by the manufacturer of the vehicle.
Having read carefully the manual you will know the answer to the question: "When is it necessary to change the oil in your car? Also, after reading it you will save money and stop believing the myth that oil needs to be changed every 7,000 to 8,000 km.
This guide will help you know when to change the air and fuel filters, brake discs and pads, drive belts and timing belts (or chain) on your car, and much more. If you read the manual to your car carefully, you can learn for yourself what type of engine oil to put in your car engine. If you service your car yourself, it certainly helps to know if you put the right kind of oil in your engine.
Scheduled car maintenance
By checking your car regularly and replacing its consumables on time, you give your car a long and trouble-free life, saving you from expensive car repairs in the future.
If you regularly inspect your car and take care of it, you will eventually realise that it will look new and different to you at the next inspection. And so, you need to follow certain rules:
Make sure that all your car's lighting is in working order;
Check the tyre pressure at least once a month. This will allow you to spot a puncture or other damage to the tyre in time;
Check the condition of your tyres regularly;
Even if you do not know how to change the oil in the engine, gearbox, as well as how to change the antifreeze, change the oil in the booster and replace the brake fluid, and you do not even know how to fill the wiper fluid, in any case, you should at least know for yourself how you can check the level of all of the above fluids in the car.
Depending on the car model, you may know the level of the various fluids directly visually, namely by looking at the tank marks, which correspond to the minimum or maximum value of the level. But in many cars, there are also various gauges and indicators, by which you can also find out whether the level of liquid corresponds to the optimum level or not.
A quick tip: If you're having trouble finding the right parts or fluids for your vehicle, the bigger shops (like GSF Car Parts) make it easy for you: you simply enter the model of your car and the system will show you a list of the right parts for your vehicle.
Check the timing belt in your vehicle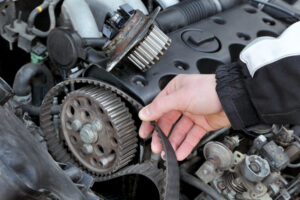 If the timing belt is worn, have it changed at a specialist workshop. Do not believe the rumours from drivers that timing belts must be changed every 60,000 km. If you do not know exactly how often a timing belt should be replaced, refer to your car's manual directly, where the manufacturer has specifically stated the recommended replacement intervals for these (and many other) "consumables".
Check the oil level in the engine and remember to change it regularly.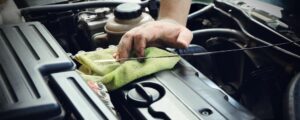 Whether your car has an oil dipstick or has been replaced with an electronic gauge that displays information directly on the dashboard, you should definitely know how to check the oil level in your car's engine.
You should also know what the difference looks like between clean oil and oil that is already contaminated. This will save you a lot of money later on, which you can safely spend on oil changes. One more point to note is that in order to determine precisely when to change the oil in your engine, you can buy yourself a special device that can detect contaminated oil.
Remember that it is foolish to follow a certain widespread theory that says that oil needs to be changed every 7,000 to 8,000 thousand kilometres. Pay your attention better that on some models of automobiles oil is changed every 12.000 thousand km, and even every 15.000 – 20.000 thousand km, and in case you have bought not qualitative oil for the engine such sequence of oil changes can be reduced almost to a minimum. The engine oil change intervals may also be found in the owner's manual. At GSF Car Parts you will also find the right oil for your vehicle and all the useful information about its use.
Change the windscreen wiper blades on time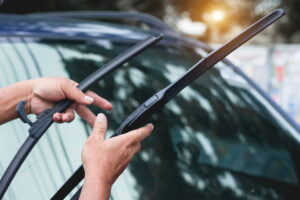 You won't believe it, but there are some car drivers who haven't changed their wiper blades precisely because they just think it's too complicated. You must remember that it is very easy to replace the windscreen wipers yourself. Do not wait until your worn out wiper blades stop cleaning your windshield. Note that a clean windscreen is a basis for your safety on the road.
Change the cabin filter

Changing the cabin filter is probably one of the easiest things you can do yourself in your car. Replacing the cabin filter with a new one will eliminate polluted cabin air and make your journey more comfortable and pleasant. In most modern vehicles, the cabin filter is easy to reach and easy to replace. It's easier than opening a box of some kind. To find out for yourself where the cabin filter is located in your car, refer to your car's owner's manual.
Change the air filter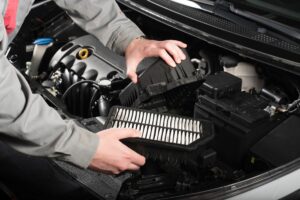 Depending on the model of the car, this replacement of the engine air filter varies in terms of complexity. In some cars, the filter can be replaced very quickly. In other cars, it may take some time. So friends, keep in mind that for some drivers, such a do-it-yourself replacement of the air filter can be problematic. Nevertheless, you should know that changing the air filter on a regular basis is very important for your car. Your car's owner's manual will give you all the information you need about when you should replace the air filter. If you know how you can check the air filter, then don't forget and check the condition of this filter regularly. If the filter is very dirty, it needs to be replaced. Bear in mind that despite the manufacturer's recommended replacement interval for the air filter, it must be replaced if necessary.
Change the spark plugs regularly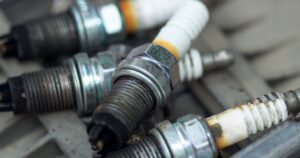 If your vehicle's spark plugs are badly worn or have a certain amount of fouling, the engine in the car is not running efficiently. This can, of course, lead to unnecessary operating costs due to increased fuel consumption.
Checking and replacing spark plugs may at first glance seem like a daunting task. But, in fact, it's not that difficult. If you don't know how to change the spark plugs in your car engine yourself, please consult your car's owner's manual. There you may also learn how often the manufacturer recommends changing spark plugs. But from actual practice, we know that in the majority of cars standard spark plugs serve and usually go from 45,000 to 50,000 km. But some spark plug modifications can last as long as 150,000km. Please remember that for some types of vehicles there are also some other recommendations from the car manufacturer that we haven't mentioned here today.
If you don't have or don't have an owner's manual for some reason, you can easily find one on the internet or at any auto parts store like GSF Car Parts.