When Christmastime comes around, many beloved traditions center around favourite comforting and decadent foods. From the main course to beloved side dishes, there are many foods that are only enjoyed near the holidays, making them all the more special. Pull out the Christmas crackers, and gather your family's favourite foods from our Christmas dinner roundup.
1. Turkey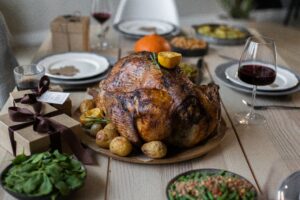 Turkey first appeared on Christmas tables in the 16th century with Henry VIII, and has been an old standard for holiday celebrations. Turkey was even immortalized as a Christmas dinner essential by Charles Dickens in A Christmas Carol. Use the giblets to make proper gravy, and serve up a perfectly roasted turkey – a bonus if you choose a family heirloom platter for extra effect.
2. Smoked Salmon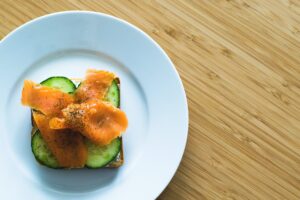 Cold smoked salmon is very gently smoked while cold tubes draw off the extra heat, meaning the salmon remains tender with an almost buttery texture. Impress your guests with an elegant amuse-bouche, but make sure to save some cold smoked salmon for breakfast, perhaps atop a rich quiche!
Everyone will be delighted with a big bowl full of roasties, and they're a hearty accompaniment to a juicy turkey. We've made the perfect Roast Potatoes even easier to achieve – simply pop the roasties in the oven and they cook up from frozen in only 30 minutes.
3. Pigs in Blankets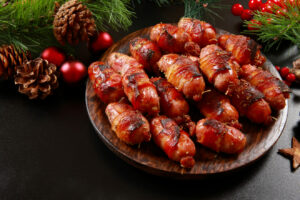 Pigs in Blankets are a favourite for Christmas lunch or Boxing Day; figures suggest over 128 million are eaten on Christmas lunch alone every year. They also make a wonderful appetizer as your guests wait on the main course. The delicious streaky bacon wrapped around small smoky sausages will fill your home with the best smells.
4. Wellington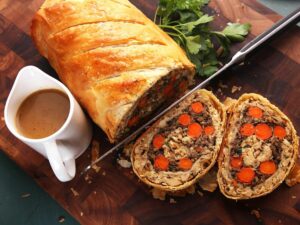 Wellington is a must-have, with its delectable layers and tender pastry – the ultimate Christmas feast centerpiece. Often, however, you will find that family or guests may have dietary restrictions and they will generally have to forgo this Christmas favourite. Surprise them with a Vegetable Wellington which has all of the rich flavors, and none of the animal products.
5. Spiced Red Cabbage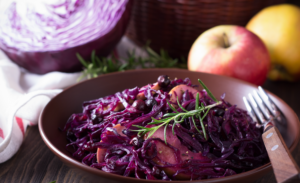 Spiced Red Cabbage will bring bright colour to your spread, and a bright flavour as well, both sweet and sticky. Skip the long cooking times necessary to meld the spices in with the cabbage and serve ours so that you can get back to spending more time with family and friends, and less time chopping veg.
6. Brussel Sprouts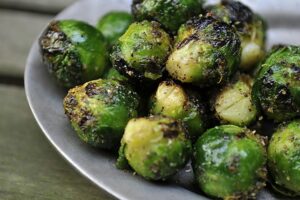 Brussel Sprouts are another classic dish to serve alongside your golden turkey, and when they're doused in caramelized onion and herb butter you can guarantee there won't be any leftovers. With all of the rich foods served, these bring a few healthy nutrients to the table as sprouts are high in vitamins k and c.
7. Cauliflower Cheese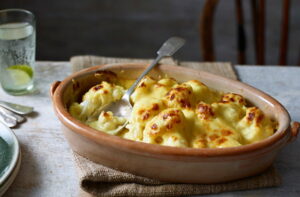 A special holiday meal calls for a decadent array of side dishes, so naturally, Cauliflower Cheese should be on the menu. This pub favourite boasts creamy sauce made from milk and cheese, topped with even more cheese, and breadcrumbs that crisp sit atop roasted cauliflower.
8. Beef Gravy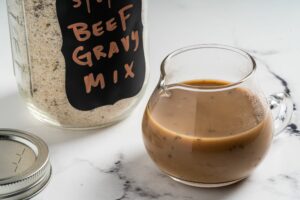 Finally, when a dish calls for a rich, warm sauce to finish it off, Beef Gravy is what you'll want. Save time by heating up our Beef Gravy, with no need to worry about separating fats off, or turning out a watery gravy. We've used the best pan juices to make a deep gravy that will be the perfect finish for your turkey.