Clothing design and motorsport are not well known for overlapping, which is actually very strange given all the leathers, logos, bulky accessories, bright colours and, of course, the careful coordination in the sport. Where else will you find racers matching their outfits to their cars? Perhaps motorsport simply has the best look in the sporting world.
Sometimes there have been moments of synergy, such as United Colors of Benetton's basic colours for the Toleman team in the late 80s and 90s. But as a source of inspiration for fashion itself, motorsport has remained relatively untapped until recently.
These days there are many motorsport fans around the world, as well as people who are inspired by the industry and choose cool looks or quality accessories. For some, motorsport is a way of life, a job and a lifestyle; for others, it is an inspiration in the art of fashion to create their own individuality.
Maclaren has a rigorous reputation for developing products that meet the criteria of the best user experience. They provide customers with the highest quality products that can be used all year round.
All products are designed to race standards. Especially with comfort, long-term use and mobility in mind. This is the reason why Maclaren is the best brand to buy clothes for real racers and industry fans.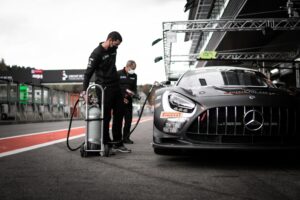 What brands focus on creating motorsport apparel?
The material from which the product is made is of great importance. A product should be developed after years of case studies and reliability testing. This is how brands ensure that they are reaching their customers all over the world. Once they have developed a product from the best material, testing is carried out over several months to ensure that the product is suitable and functional.
Companies make the best use of all technological materials to improve the customer experience. All auxiliary clothing goes through a testing process to verify product quality.
Fabric testing
The first step is usually fabric testing, checking all the criteria such as the appearance of the product which is essential for industry fans and the experience of the rider. All this user experience is intended to win the heart of our customers, so that they feel comfortable and satisfied with the products.
After that ( let's take the Maclaren brand as an example) the material properties of the products are tested. Fabrics are tested for stretch and compression properties. This is simply a test because most fabrics become too tight or too loose after a long time of use. All this is done to ensure that you look good in quality clothes for a long time, which creates a feeling of proudness and confidence.
Product development testing
All racers sweat a lot when driving. As cliché as it sounds, this is one of the important problems a racing clothing manufacturer strives to solve. Therefore, a fabric that is easy to dry, cool and that doesn't form rashes or lose size will definitely help athletes perform better. All garments are designed with good fabric that makes the athlete feel comfortable while performing on the race track. This is also appreciated by industry fans, who are delighted with the super high quality clothing, even though they don't test it in extreme conditions themselves.
Best motorsport gear

For true Formula 1 fans and fans of the Maclaren team there are a wide range of racing apparel that is in use today by the team.
Polos, caps, hoodies, jackets and hats. Eyeglasses and even Maclaren face masks are available here. It's the best solution to increase flexibility and comfort and clearly define your support for your favourite team. Depending on the weather conditions, you can choose the best set of clothing to suit your motorsport criteria.
All of these have been designed with a high thread count 160gsm micro-fibre fabric that wicks away sweat. The processing and design process is designed in such a way that the fabric remains flexible, you can count on its unique quality and individuality.
Racing Accessories – Helmets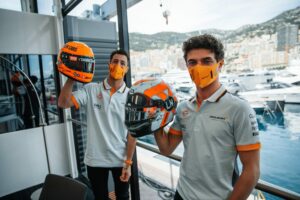 A helmet is a must-have item when you're driving. It's important to protect your brain from the kind of injuries that often occur in professional sports. As well as being reliable, it is important that your helmet is comfortable to use so that you get the most out of it. Maclaren designs top quality helmets that weigh just 3lbs.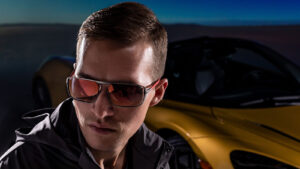 The newest and best fighting eyes wear are the necessary tools to keep your eyes safe from the dust and other harmful particulars. Check the list of designs and other support wears that can help you to look more awesome on the day of the competition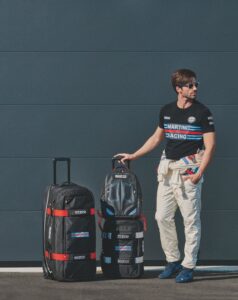 When you are a professional racer, you will need an easy hold and reliable bag to carry your important gears. For this reason, Saprco's tour bag is the best chives as it serves the purpose of accommodating race gear. As such it supports a dedicated compartment for storing all those items like shoes, helmets, eye wear, watches, etc. this bag has internal pockets to ensure the safety of the valuable things. Like rolling luggage, documents, and telescopic handles.
Water bottles

 
 Water bottles are a necessary part when racing. While one is sweating, dehydrating water is a requirement. 
We provide the aluminum coating bottle to drink water. It will prevent the plastic taste from creeping into your drink. It will save the water from being boiled from the heat of a car or sun. Bootle walls are designed to keep the temperature as manageable as possible.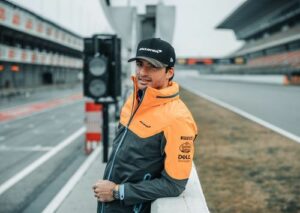 The replica soft Shell Jacket is designed especially for the Racers who understand the benefits to race with a comfortable and flexible jacket. A special sort of fabric has been utilized. This is the best replica jacket for any MacLaren fan who demands heavy duties. This is a must-have product for all racers or working as a staff or team.  A special type of stretched and moisture-wicking fabric has been utilized to make it flexible and stretch when doing work.
What's more, 
The light weather and another zip-up jacket
Zipped pockets on both sides
Fit-sized logos for.

 
Lego speed champion
They make it awesome to give the best and most realistic experience to the users. The collectible toy car has wide cases and 2 awesome-looking seats All this is the inspiration for the kids who love to enjoy imaginative play.  These types are perfect in the display,  providing a thrilling user experience. 
 Provide the best replica of all elevated and famous car brands. Al these are satisfactory for those kids who  have a passion for racing 
 The Telus Log T-best and most comfortable wearing when you are taking the day off and not doing anything formal.  fabric is soft and breathable and makes you feel comfortable when it is too hot outside. This is the perfect shirt for gym wear. stays perfectly fit while doing movements. No chance to lose flexibility or be too loose after months.

Maclaren is a well-reputed brand that has maintained a good history of success for the last 50 years. They have a sole team that has won the reward of motorsports iconic triple crown. They have won more than 21 championships and 183 grand prizes. This means they are experts in racing cars, accessories and racing apparel. The shop is run by an internationally recognised and licensed merchandising partner. All in all, we guarantee you the best and officially licensed motorsport apparel.