Your favorite meal with good service doesn't come cheap, but there are always ways to save money. The easiest way to save money without losing quality is to find discounts.
Many cafes, restaurants and even fast food chains run promotions. For example, for cakes and pastries after 10 p.m. or for a certain dish on certain days, prices are reduced. It's cool when you can order Peking duck for half price.
But it's impossible to keep track of all these discounts. You can either get lucky and get in on a promotion or take the time to go around to all the available places to find out what's what.
For a family or group of friends, going to a restaurant can cost a pretty penny, can't it?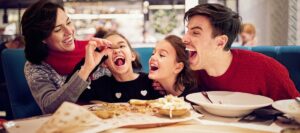 Children grow up and want something new, you and your friends grow up and demand more and better entertainment. So instead of getting bored at home (which is a tempting proposition), it's better to be aware of the best deals and take advantage of them.
How do I search for discounts and promotions? There's an answer.
There are a huge number of offers on the market today to find the best discounts or offers, and we'll talk more about that with Tastecard as an example.
By the way, according to recent surveys, the most convenient service model is the subscription model.
Services like Tastecard make it easy for users to find special offers or discounts of up to 50% at most restaurants in the UK.
In addition, Tastecard offers discounts on movie tickets, home delivery, streaming video and many other out-of-home entertainment options.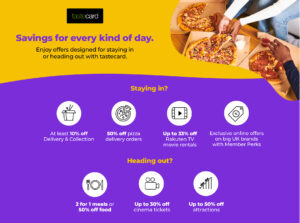 What discounts can we get with Tastecard?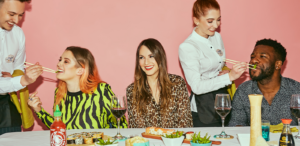 Membership to Tastecard will give you discounts on the following:
2 for 1 on meals or 50% off
Save at least 10% when ordering food for delivery on the Tastecard app
Up to 33% off movies – streaming and cinema tickets
Pizza delivery
Up to 50% off attractions
How does it work?
Imagine the situation! You are a member of the Tastecard Club. You download the app to your device and get access to the best of everything.
You haven't decided what you want to do yet? Are you hungry, do you want to go to the cinema or order a delivery? Just enter your zip code to see all the deals available right now.
If you decide to dine at an establishment that accepts Tastecard, you'll need to present your digital card at the cash register at the end of your meal, and voila!
To buy movie or theater tickets, you need to order eco-codes through the Tastecard app or website. You can then use these codes on the provider's website. Movie theater chains listed include Vue, Cineworld, Odeon, and you can also watch movies streaming on the Rakuten website.
To get discounted entertainment, you'll need to order tickets online.
Attractions include Thorpe Park, Chessington, Alton Towers and Legoland.
Where can I eat using the Tastecard?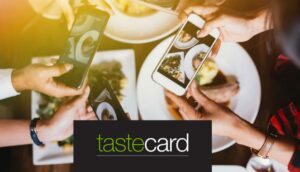 Restaurants offering discounts through Tastecard will vary. These could be the following restaurants:
Domino's Pizza.
Pizza Hut
Zizzi
Prezzo
Bella Italia
Tiger cub
Is Tastecard worth it?
The actual benefits of using the Tastecard are up to you. If there are restaurants on your list that you visit regularly, you can easily get your money back, even if you only visit them once every few months.
And while buying movie tickets through Tastecard will only save you £1 or £2 each, that money will add up quickly if you're an avid movie buff.