Today you will be introduced to an article by our guest:

Hi, my name is Jane and I am an illustrator. I draw illustrations like this:
I'll tell you how to become an illustrator if drawing is your hobby now, but you want more. Do you need an art education? What does it mean to be able to draw? How do you start? Where can you find the information? How to find your style? Let's find out.
Do you need art education?
Classical art education provides a systematic and high-quality foundation, without which it is more difficult for an illustrator. At art college, you learn about perspective, composition, anatomy, drawing and get an idea of art. If you have the opportunity to study at university, that's great. But it's not necessary. For example, I graduated in history.
What does it mean to "be able to draw"
For many, drawing is about accurately conveying realistic things. For example, depicting a person as a human being rather than an underdeveloped cactus. But drawing realistically is not only possible but necessary.
It's okay if you don't know how to draw muscles and bones anatomically right now. It's OK if you don't understand colour physics and confuse types of lighting. Maybe you won't have to draw like that at all. Maybe you'll become a book illustrator and draw like this: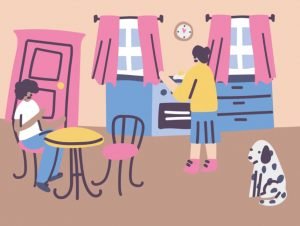 Start drawing the way you see, feel and know-how. The main thing is that you want to draw, and then it's a matter of practice. Try different drawing techniques. Draw with real paints and pencils. Draw on a computer or tablet: be sure to try texture brushes – many artists only work with texture brushes.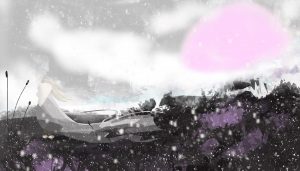 Brushes can be downloaded for free. Professionals often share their brush sets for a nominal fee or free of charge.
Think about what you want to paint
Illustrators are needed everywhere. This is what you can draw:
Music album covers;
interior prints;
advertising;
social media creatives;
stickers;
comics;
packaging design;
stock illustrations;
film; animation;
the games industry;
mobile games;
clothing.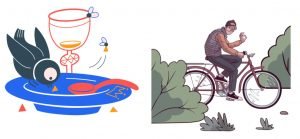 Just think: What do you want to work with? Are you good at coming up with plots and drawing characters? Then try your hand at concept art.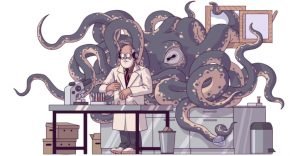 Learn the programs you need
An indispensable classic for projects of any size and complexity: Adobe Photoshop (raster graphics) and Adobe Illustrator (vector graphics). They are professional programs with a huge range of features (animation, photo retouching, 2D and 3D model processing, video manipulation, graphic design, preparation of materials for printing). You may want to work in only one of them. For example, I prefer Adobe Photoshop.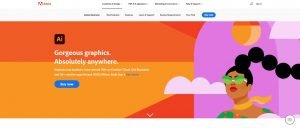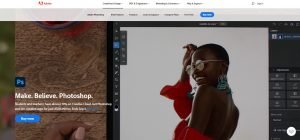 Develop observation skills
Analyse the work of illustrators and artists from different fields. Analyse their technique, notice unusual techniques, try to understand what inspires them. Learn from contemporary artists and past masters. Go to museums, look for inspiration in authors' films and subscribe to all the resources where experienced illustrators share their portfolios and follow trends in the world of illustration.
Also, watch cartoons. They are created by teams who know exactly how to create engaging illustrations and stories. It's through watching that a personality is formed.
For example, I follow the work of various artists: Gal Scheer, Zach Retz, Vanessa Morales, Oren Haskins and Alba Ballesta Gonzalez. Thanks to the latter two, I realised that I like drawing all sorts of non-existent monsters, and I started to push myself more in that direction.
Resources for insight and inspiration
Artstation – a portfolio to suit all tastes. You can make a selection of work you like, even if you don't work in the game industry.
Behance – find the most popular styles and trends in the illustration here.
Dribbble – for the best vector images and designs.
Pinterest – for inspiration, building and storing your own collection of links, analyzing other people's work.
The Bologna Book Fair is a four-day spring children's illustration fair in Italy. It brings together the best book authors and illustrators from all over the world.