Hi, my name is Jane and I am an illustrator. I draw illustrations like this:

I will tell you how to become an illustrator if drawing is your hobby now, but you want more.
Do you need an art education? What does it mean to be able to draw? How to start? Where can I find the information? How to find your style?
Let's figure it out.
Do you need art education?
Classical art education provides a system and a high-quality basis, without which it is more difficult for an illustrator. At an art college, you will learn about perspective, composition, anatomy, drawing, and get an idea of art. If there is an opportunity to study at a university, that's cool.
But not necessarily. For example, I graduated from the faculty of history.
What does it mean to "be able to draw"
For many, drawing is precise to convey some kind of realistic thing. For example, to portray a person like a person, and not an underdeveloped cactus. But drawing can and should be done not only in realism.
It's okay if you don't know how to draw muscles and bones anatomically right now. It's okay if you don't understand the physics of color and confuse the types of lighting. Maybe you don't have to paint like that at all. Maybe you become a book illustrator and draw like this: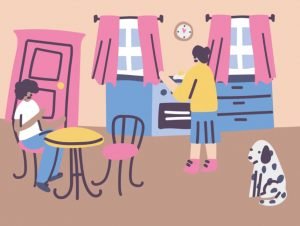 To begin with, draw as you see, feel, and have the know-how. It is important that you want to draw, and then it's up to practice.
Try different painting techniques. Draw with real paints and pencils. Draw on your computer or tablet: be sure to try texture brushes – many artists generally only work with them.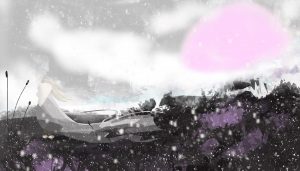 Brushes can be downloaded for free. Professionals often share sets of their brushes for a nominal fee or donate.
Think about what you want to paint
Illustrators are needed everywhere. Here's what you can draw:
covers for music albums; prints for interiors; advertising; social media creatives; stickers; comics; packaging design; illustrations for stocks; cinem; animation; game industry; mobile games and clothing.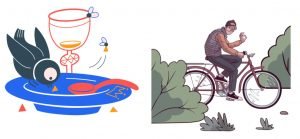 Think: what do you want to work with? Are you good at coming up with stories and drawing characters? Then try yourself in concept art: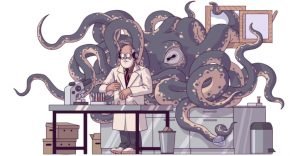 VERY IMPORTANT: Learn the programs you need
Indispensable classics for projects of any size and complexity: Adobe Photoshop (raster graphics) and Adobe Illustrator (vector graphics). These are professional programs with a huge pool of capabilities (animation, photo retouching, 2D and 3D model processing, working with video files, graphic design, preparing materials for printing).
You might only want to work in one of them. For example, I prefer Photoshop.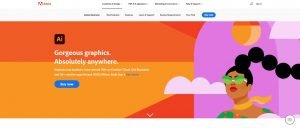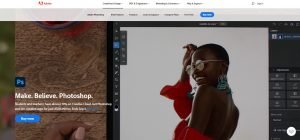 Develop obsessiveness
Explore the work of illustrators and artists from different backgrounds. Analyze their techniques, notice unusual techniques, try to understand what they were inspired by. Learn from contemporary artists and masters of the past. Go to museums, get inspiration from auteur films, subscribe to all the resources where experienced illustrators share their portfolios, watch trends in illustration.
Also, watch cartoons. They are created by teams that know exactly how to create engaging illustrations and stories.
It is thanks to the observation that individuality is formed.
For example, I follow the works of the following artists: Gal Shir, Zac Retz, Vanessa Morales, Oren Haskins, Alba Ballesta Gonzalez. Thanks to the last two, I realized that I like to draw all kinds of non-existent monsters, and began to develop more in this direction.
Resources for insight and inspiration
Artstation – a portfolio of many kurtas for every taste live here. You can make a selection of your favorite works, even if you do not work in the game industry.
Behance – Find the most popular styles and trends in the illustration here.
Dribbble – the best vector images and designs.
Pinterest – for inspiration, creation, and storage of your own collection of references, analysis of other people's work.
The Bologna Book Fair is a four-day spring fair for children's illustrations in Italy. The best book authors and illustrators from all over the world gather here.