The choice of a comfortable and cosy bed needs to be done thoughtfully, with careful planning of all the details. Aesthetics are not the only consideration. The choice of a comfortable bed is based on the materials used by the manufacturer, size, functionality and style features.
This article will tell you how to choose a bed in the bedroom and give advice on how to better navigate in the huge number of models offered by manufacturers.
Before you visit a furniture shop, it is advisable to determine the model you would like to buy. In order to choose the right sleeping bed, it is advisable to start from the following parameters:
storage systems;
availability of backrests;
base;
height of the bed;
the materials used;
It is also a good idea to determine how much money you are prepared to pay for the purchase.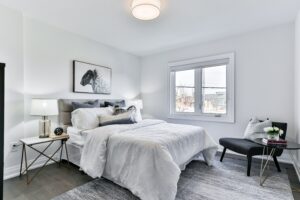 Types of beds for the bedroom
There are several types of beds. One of the parameters that guide the choice of a bed for a bedroom is the number of people for whom the bed is chosen.
The standard length of almost all beds is 2 metres. But the width can vary, especially as it is quite important. This question is especially relevant for young parents.
There are several types of bed in today's world:
Width 90cm, length 190cm
Single beds, as expected, are designed just for one person. Perfect for spare rooms and big kids who've outgrown their toddler beds.
Width 135cm, length 190cm
Doubles are the same length as a single, but wider. Ideal for couples or individuals that like to stretch out.
Width 150cm, length 200cm
Kingsize beds are wider and longer than doubles. Great if you're tall, or don't like fighting for the covers.
Width 180 cm, length 200cm
Superkings are even wider than a kingsize, but are the same length. Ideal for larger master bedrooms.
For any furniture, including the sleeping area, robust construction is very important. It is ideal if there are no sharp corners. It is easy to injure yourself in the dark and while you are sleeping. It is also important to have special storage facilities.
Bed frame construction for the bedroom
The bed can be on legs or a podium. Frames with a podium are considered more durable. With legs, they are more practical because the floor can easily be cleaned. Because of the huge number of varieties of beds, the look of the frame itself may vary. But the parts from which it is made will be the same. The structure of a bed consists of a bed base, legs or feet, sideboards, headboard and footboard.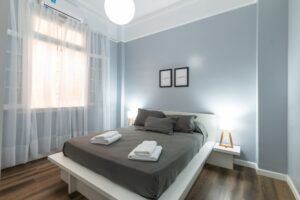 Bed headboard for the bedroom
The headboard is a striking and prominent feature of the bed. Although it has far more than just a decorative function, manufacturers try to make it memorable. Manufacturers often use expensive materials in its manufacture. They usually have square, rectangular and circular shapes. The backrests come in built-in, upholstered, solid and combined, backlit and even with integrated pedestals.
Bed material for the bedroom
A wide variety of materials are used in the manufacture of sleeper beds. Depending on which materials manufacturers use, sleeping furniture differs in appearance, price and lifespan.
The most expensive material is wood. Beds made of it are environmentally friendly and highly durable. Solid wood is usually made of oak, birch, beech and others. It's a rather finicky material, but it carries its own unique pattern and flavour. Plus the long and expensive preparation for production. All this makes wooden beds expensive. But there are also quite economical options. For example, beds made of pine.
Mass-market beds are made using particleboard: chipboard, particleboard and MDF. They are much less expensive than wood, but that doesn't make them any less special. Preferably, furniture made from MFD (finely pressed wood).
There is another option. It is worth considering for those who are looking for a bed that will last a long time: models with a welded metal base.
Choosing a mattress for a bed in the bedroom
The choice of a mattress should be taken seriously. A good night's rest depends on its quality. Mattresses are divided into spring mattresses and non-spring mattresses. They differ in the type of the filler used in them. In addition, all mattresses have different degrees of rigidity. However, everyone feels the stiffness in his own way. In order not to make a wrong choice, a few simple guidelines should be followed.
Firstly, for children you should only buy a firm mattress, as this is essential for perfect posture development. Older people are advised to have a soft mattress to sleep on. This is because this maximises muscle relaxation, reduces vascular pressure and improves blood circulation. Parameters such as a person's weight should also be taken into consideration. Obese people will find a mattress softer than a thin one. Overweight people should therefore choose firm mattresses. Those who are overweight should choose a firm mattress, while those who are not should avoid springless models.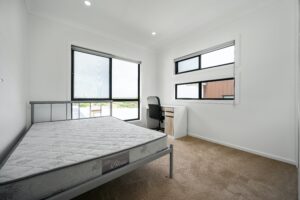 You might not have room for a linen closet in your bedroom. This is where a bed comes in handy. Some models offer additional features such as a lifting mechanism and integrated storage. Under the base, which rises with the mattress, manufacturers make special storage systems. These cavities are convenient to use for storing bedding sets or to put seasonal items in them.
There are also designs where the bed can be stowed away in the wardrobe using a lifting mechanism. There are three types of lifts: manual, spring and gaslift. If you decide to buy a bed with this mechanism, remember that beds equipped with a gaslift are more reliable and practical. The only disadvantage of the latter mechanism is its price. Another storage arrangement is the drawers. This is also a good way to keep things tidy.
Style and design for a bedroom bed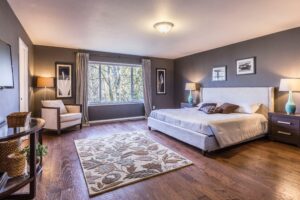 When buying a bed for your bedroom, you should also consider how it will fit into the interior. Most wooden, leather and textile upholstered beds will suit classic bedrooms, while metal beds will go with chic, provençal and techno styles.
Basically, there is a huge variety of styles, so anyone can find a style to suit their taste. This will help create the relaxing atmosphere you need for a restful night's sleep. The most popular styles include: classical, baroque, Scandinavian, high-tech, American, minimalist, nautical, country, modern, oriental, Chinese, empire and others.
Classic uses pastel shades combined with dark-coloured furniture.
Baroque is all about flamboyance and elegance. The bed is decorated with gilding and even stucco.
Lots of light and natural materials – this is Scandinavian.
Functional furniture, regular geometric forms, shiny chrome surfaces and black and white tones – that's high-tech.
If you like dark wood furniture, a tall bed and light-coloured interiors, then go for an American style.
Minimalism is all about restraint and functionality. And the main colours are black, white and grey.
Oriental style is a low bed made of wood, decorated with a canopy and with curved legs. Beds in this style are also painted or inlaid.
Country is all about metal and wood. Rough, light wood without staining is used to make the furniture.
White and a wrought iron bed are used in the Mediterranean style.
And a shabby-chic bedroom is a real paradise with a large bed and lots of decorative cushions.