A jumpsuit is undoubtedly an eye-catching style. In addition to moving beyond a simple dress or pants and top combo to more fashionable territory, the all-in-one garment creates a striking appearance. Considering these trends are trend-worthy, why do so many women avoid them? Putting on clothing isn't always the easiest thing to do. Jumpsuits can instantly go from a fashion hero to a fashion zero if they are fitted wrong or have the wrong accessories. There's no reason for you to feel unstyled when we are here to help you make your every outfit look amazing. Let's look at dressing like a street-style guru in a jumpsuit.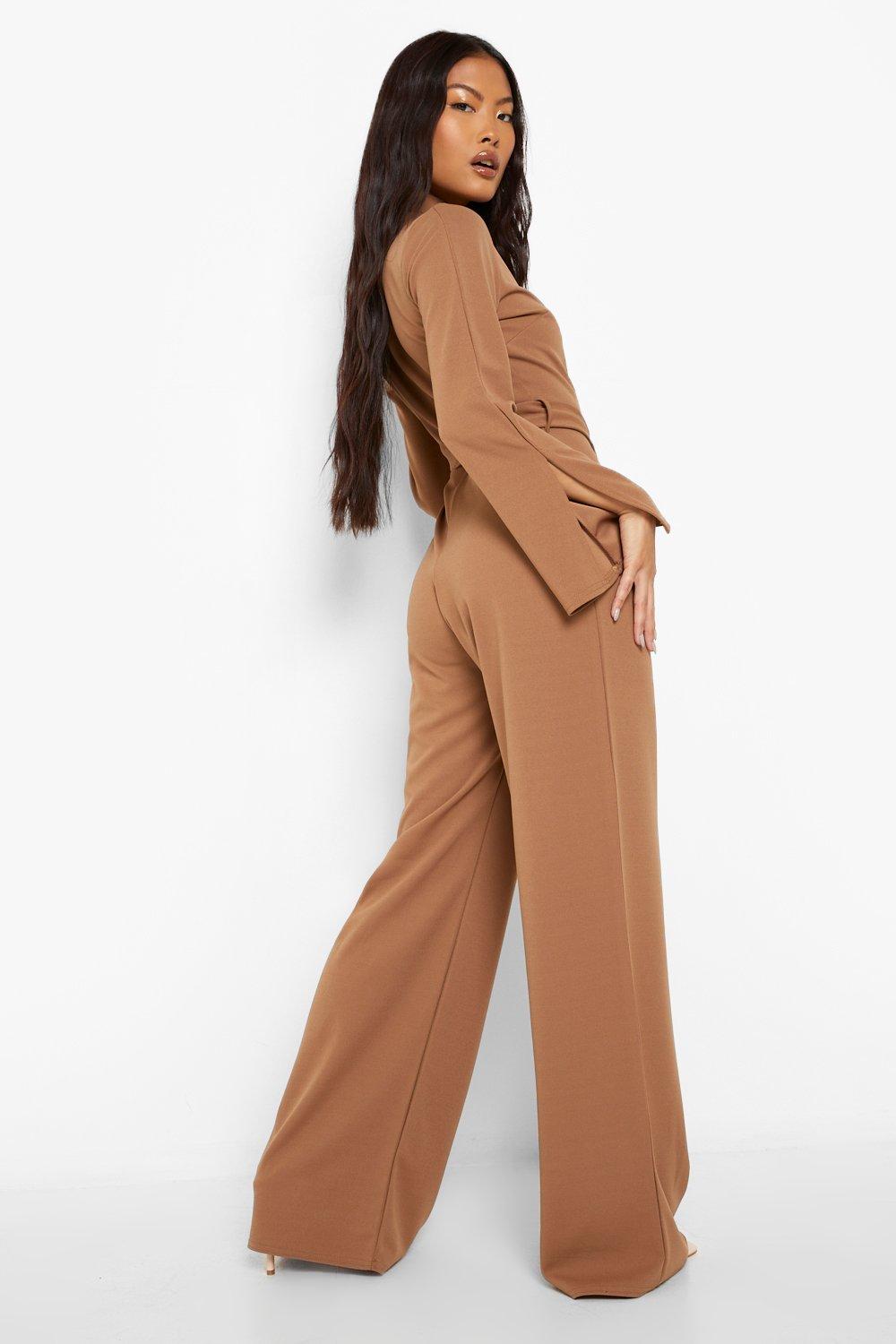 Jumpsuit with Belt
You must wear a belt with your jumpsuit, especially if you are still unsure about how it looks. If you add a belt to your jumpsuit and a tight waistband, you will create a very flattering look for your waist. A belt will make you look slimmer, no matter your style. Through this belt, an hourglass shape will be transformed into a column shape. Using a belt that contrasts with your jumpsuit is a good idea if you are still new to jumpsuits. The jumpsuit's straight line can otherwise appear overwhelming, so incorporating this will give it a new dimension and add to its charm. If you're looking for a well-put-together outfit, match your belt and shoes.
Wear a Top 
Feeling self-conscious wearing a dress because you haven't waxed or the weather is so cold you can't wear a dress? Here is your solution. You can wear a t-shirt or even a half-sleeved basic t-shirt over a strappy jumpsuit to make it look more sophisticated. Regardless of what you're wearing underneath, no one will know what's going on, and it will appear as if you have some fabulous pants.
Shirt Under Jumpsuit
When styling a shirt under a jumpsuit, there are several ways you can make it look fresh and different. There is nothing better than wearing a trendy jumpsuit with a shirt underneath for a versatile and comfortable outfit that you will surely enjoy no matter the season. You can easily style this outfit casually and cutely with sandals, slides, wedges, and boots. A thick cotton shirt or a black turtleneck will keep you warm if it's chilly or cool.
Right Pair Of Shoes 
Wearing heels with jumpsuits is a great way to counteract that because their long length tends to draw the eye downwards due to their long length. When wearing a wide-leg jumpsuit, you should wear pointy-toe pumps that peek out from the front of the jumpsuit to make it appear more stylish.
It looks great paired up with ankle-strap heels or cute boots like the ones shown below to give the cropped jumpsuit a more stylish look. Alternatively, you can choose to wear flats, but in this case, make sure that the legs of your jumpsuit are long enough to wear them comfortably. You don't want them to drag on the ground or swamp around your feet, so make sure they're not.
Platform pumps don't make you look better; their clunky style will do the opposite. Rolling up your jumpsuit's hem cuffs will slash the remaining height you have left if you wear flats.
Unless your goal is to create overt hammer pants look, don't tuck your pants into your boots unless you want to, unless it's the hammer pants effect. For more ideas, check missyempire.com.
Jumpsuit with Blazer
There is no doubt that blazers are popular and versatile statement pieces that can add an element of professionalism to any business casual or professional outfit for an important presentation at work. Adding a blazer to an outfit will ensure that it looks dressed up and professional. With a jumpsuit paired with a blazer, you can create a sleek or edgy silhouette that is flattering on women of all shapes and sizes. For an office-appropriate look, pair a neutral-tone jumpsuit with a boyfriend-cut blazer and heels. Jewellery, a watch, and hoop earrings can be worn with this outfit. You can also pair a clutch purse with pumps to create a modern business professional look with your jumpsuit.
Bottom Line
I hope that you will take away from this post that whatever you wear, no matter what your size is, you can look your best no matter what. So get out there, dress in a jumpsuit, and make the most of what life offers! Thank you for taking the time to read these suggestions. I hope they have been helpful. We have good news for all style lovers out there! With the best fashion tips to amp up your jumpsuit, you will go from 0 to 100 degrees in style. No matter which style you choose, you will look great. You can easily pull off a winning winter look by wearing a tailored jacket, an oversized coat, or an under-layer cotton top to keep things trendy! To get the best jumpsuits, visit missyempire.com.
Jumpsuits, which come in all shapes, sizes, and body types, are highly versatile and ideal for people with various body types. There is no need to fear jumpsuits as they can easily be modified to suit everything from summer to winter and are an excellent transitional piece of clothing. With clever layering techniques paired with appropriate accessorizing to suit the mood of the occasion, you can dress up or down your jumpsuit, depending on your style and occasion. Take a look at the Missy Empire extensive collection of jumpsuits today.