If you like publics with beautiful pictures of nature and architecture, we have good news – you can become a master of beautiful pictures yourself. And it's easier than it sounds – often it's enough to have a creative vision and a smartphone in hand. We have collected for you several life hacks that will help you start your journey as a travel photographer.
Don't wait to buy an expensive camera – shoot with whatever you have right now.
Today, you don't have to be a professional photographer with a backpack full of equipment to create impressive pictures.
The latest generation smartphones allow you to take high-quality photos, and processing applications can either be downloaded for free or purchased with an affordable subscription. A camera on a smartphone is perfect for getting the hang of it and understanding your vision in photography. Even many travel bloggers are increasingly using smartphone photos, and such pictures are gaining hundreds of thousands of likes.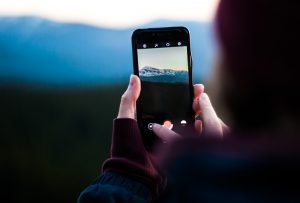 Perhaps, over time,  you will want to purchase a professional camera, several lenses, tripods and stabilizers. Approach the choice of a camera carefully – look at reviews of different cameras on Youtube, read reviews, look at the references of photos taken on this or that model.
Having bought a camera, first of all, understand the settings – without understanding how to correlate the settings of aperture, ISO, exposure and shutter speed, you will hardly be able to take good pictures. Choose lenses depending on what you want to capture in your photos – for example, if you plan to photograph natural and architectural objects, wide-angle or ultra-wide-angle lenses will do.
Experiments can be beneficial too – if retro romance is your thing, get a film camera. First, he teaches discipline – first to think over the angle, light and composition, and then photograph. This breaks the habit of spending hundreds of frames on the same shot. Secondly, film pictures do not require color processing – such photographs are already quite atmospheric. Thirdly, this is a whole ritual – to choose a film, take it to development, wait for scans.
To photograph landmarks from a bird's eye view, a quadcopter is useful. The choice is great, the price range is too – you can choose the best option in terms of size, quality of shooting and price. Practice driving ahead of time to avoid wasting time on the trip. However, be careful with the rules of flight and the choice of location for shooting. Today the rules for using a quadcopter are as follows:
You cannot fly above 150 meters;
The drone must weigh less than 30 kg;
Avoid security zones and airports, and check the rules on the official websites of cities and regions – perhaps local authorities have banned shooting from a quadcopter.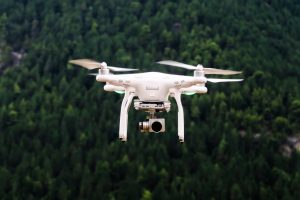 Take a lot of pictures
This advice is given by every professional photographer. The key to progress is practice. You shouldn't wait for a trip to learn how to photograph nature and architecture – take photographs of sights where you live. Learn to see beauty in familiar places.
Choose the angle, composition, light
What will be in the picture is up to you. It can be spontaneous or planned, but the main thing is that the shot is meaningful and harmonious. Foreshortening and composition is your creative vision and personal way of telling a story in a photo. No professional can give the right answers on how to take pictures, but it is important to know the theoretical background. Watch the video on how to choose the right angles and build your composition – and practice a lot.
Learn processing and color grading
Today there is no need to master Photoshop from A to Z in order to beautifully process photos and add effects. And processing really does matter – photos in travel publics are usually processed. If the shot is good, proper processing will make it even better.
If you process photos on a computer, Lightroom can be an alternative to Photoshop. It is convenient to download it to your smartphone by issuing an annual subscription (application for iOS and Android). There are all the basic photo editing tools here, as well as many presets – ready-made templates – they are used to apply a specific color effect.
There are dozens of free and paid smartphone apps that can help you with photo enhancement. These include VSCO (iOS and Android), SnapSeed (iOS and Android), Afterlight (iOS and Android), Prequel (iOS and Android), PicsArt (iOS and Android), Huji Cam (iOS and Android), Lens Distortions (iOS and Android) – here you can choose stylish filters for photos, as well as edit images. Try different applications – and gradually you will understand which ones you like best.
Learn to share the atmosphere
The most important thing in the picture is the mood. Don't try to make the photo perfect, try to convey through the photo what is of particular concern to you. A good shot evokes emotions, and the first person who should experience them is the photographer himself.
Shoot sincerely and heartily, and you will surely have an audience that will appreciate it.