Based on feedback from our readers, we have compiled a selection of the most powerful and high-quality chargers for all devices.
There are now many different chargers on the market. Popular brands like Samsung, AUKEY, etc. also make them. But how to choose the right charger from all the variety? We have prepared a list of the best chargers currently available.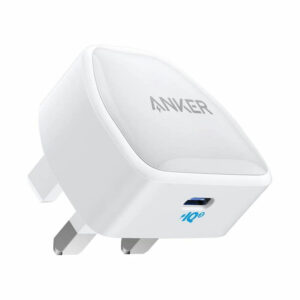 The best charger for your smartphone
Price: From £24.99
Designed for iPhone: Anker Nano's 20W output is designed to provide the maximum charge to iPhone 12. Unrivaled Speed: Charge iPhone 12 and previous iPhone models up to 3× faster than with an original 5W Charger.
2. AUKEY Omnia 65W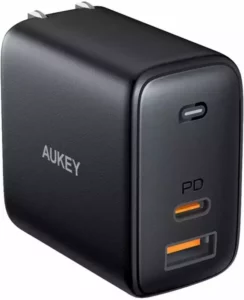 The best charger with two ports
Price: £19.32
This is a great dual-port charger option, as it has both USB-A and USB-C connectors. The maximum power of the two ports combined is 65W. This is enough power for charging USB-C notebooks like the MacBook Pro. For smartphones, on the other hand, the power will be limited to 25W or 18W. All in all, it's not a bad all-round charger.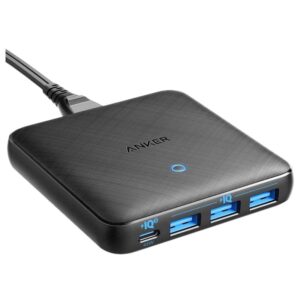 The ultimate 100W USB-C phone charger
Price: £75.04
High-Speed USB-C Charging: Charge USB-C notebooks including Dell XPS 13 and MacBook Air 2018 at full speed via a 45W USB-C port.
If you work remotely, this unit is a great help. It has two USB-A ports with a total power of 100W. It can also charge via USB-C, which will also deliver 100 watts of power, enough for a laptop. This is a great model that will charge multiple devices at once.
4. the Spigen SteadiBoost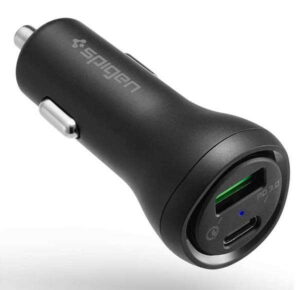 The best USB-C car charger
Cost: £15.15
The device has a power of 45 watts. Equipped with a USB-C port (up to 27W) and USB-A. You'll be able to quickly charge your smartphone even when you're on the go. You can also use Quick Charge 3.0 when charging via USB-A.
5. Samsung 25W PD

Best smartphone charger for 25W
Cost: £9.85
This charger comes with the Galaxy S20, Note 20, Z Fold 2. However, you can use it to charge other Samsung smartphones as well. The charging power is 25W. The device is also equipped with technology that makes the fast charging function safer.

The best travel charger
Cost: £7.57
This is an 18W charger with a folding plug. This allows it to take up less space in your bag.