There are times when, despite our best efforts, the appearance of our hair remains unsatisfactory. Although it's seemingly canonical: hair care products like shampoo, conditioner or masks are invariably part of our beauty routine. Here's how to choose the right hair care products and, most importantly! – How to use them correctly to get the results you want.
Today, we're going to talk about why we try to improve the appearance of our hair but it doesn't work. As it turns out, there are two reasons why: we choose the wrong hair care products and then use them inappropriately. This means that even the most inappropriate products can't do your hair any good, and even the slightest bit of good is left out in the cold.
To prevent this from happening, learn how to navigate through the huge range of hair care products and remember the basic rules for using them.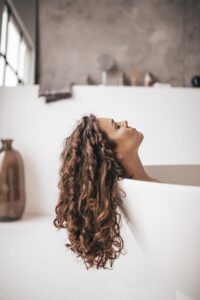 Rules of hair care
Is it possible to go wrong with a shampoo, conditioner or mask? Is it possible to have any difficulty with this routine? It turns out it is possible! That's why we've put together three basic rules for shampooing properly, to keep your hair beautiful and healthy.
Shampoo only on the scalp
Shampoo is used to cleanse your scalp and hair roots from excess sebum and external impurities and to wash away styling product deposits.
Why shampoo only on your scalp? The reason is that even the mildest shampoo lifts the scales of your hair in order to clean them. Too much cleanser applied to the surface will inevitably make hair too dry.
As you apply shampoo to your scalp, you're in control of its distribution. Most of the shampoo stays near the roots, where it's needed most, while a smaller amount, diluted with water, spreads through the entire length of the hair without damaging it.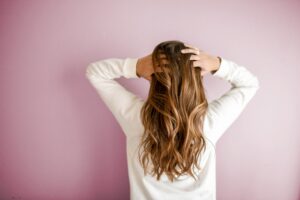 Apply conditioner and mask along the length of your hair only
Hair care products should only be applied to the lengths of hair, generally avoiding contact with the scalp. The fact is that the main effect of conditioners and masks is that they envelop the hair in a very thin protective veil. This is good for the hair, but it can be harmful to the skin, as this veil can clog pores and prevent the skin from breathing.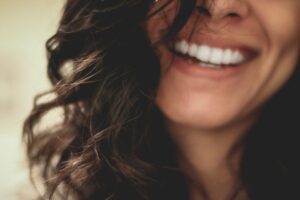 Armed with the hair care rules for women, go in search of the best hair care products for your hair.
So, in your search for an answer to the question, "Which hair care product should I choose?", it's important to pay attention to the following parameters:
How often you wash your hair: Washing too often might mean that your sebaceous glands are too active. If so, you need shampoo for an oily scalp.
Dandruff: Dandruff can be treated with a specialist shampoo as a general shampoo may not be able to resolve dandruff.
Dry, brittle hair: You need a revitalizing, moisturizing shampoo that's rich in oils and vitamins.
Hair that tends to fall out: Look for products that help promote optimal conditions for hair growth.
Dyed hair: You need extra colour protection and a mirror shine for hair that can become dull and lifeless after colouring.
vitamins;
fruit acids;
SPF protection (protection against UV rays);
antioxidants;
vegetable saccharides.
vitamins;
fruit acids;
ceramides;
Plant saccharides (e.g. rhamnose);
Plant oils.
vitamins;
fruit acids;
ceramides;
salicylic acid;
plant saccharides;
Plant oils
Every second we have to make a choice. To save you the trouble of having to make even the smallest of decisions, we've put together a handy guide to hair care products by Phillip Kingsley. We're sure you've already decided on your hair type and know what else you want your shampoo, conditioner and nourishing mask to do. Open the right section and take advantage of a ready-made solution from our editorial team!
Strengthens, regenerates and moisturises. Gives elasticity and firmness to fine, medium and coarse hair. Regenerating mask is designed specifically for hair that is regularly exposed to negative effects – hot air when blow-drying, heated plates when styling strands with curling irons or curling irons, dyes when dyeing a different colour. All of the above factors not only cause micro-damage to the cuticle layer of the hair, but can also have a noticeable impact on the scalp, making it more sensitive.
Rebalances medium hair, and longer processed fine hair. Conditioner for those who are tired of seeing dull, lifeless locks in the mirror.
This is the perfect moisturising shampoo for unruly and unruly hair with plenty of natural volume. It transforms hair from dry and coarse to smooth and soft.
The advantage of homemade hair care is the unconditional affordability of most of the ingredients. However, if you have long noticed a deterioration in hair quality or if a particular problem has taken a more pronounced form, it is better to consult a specialist who can address specific issues.
Popular questions
IS THE METHOD OF SELECTING PRODUCTS ACCORDING TO A PARTICULAR INGREDIENT IN THE COMPOSITION EFFECTIVE?
Unfortunately, this popular haircare method doesn't always live up to expectations since each specific hair problem requires a holistic approach – only one selected ingredient is unlikely to do the job.
DO I HAVE TO STOP USING MY HAIR DRYER AND CURLING IRON TO KEEP MY HAIR HEALTHY AND BEAUTIFUL?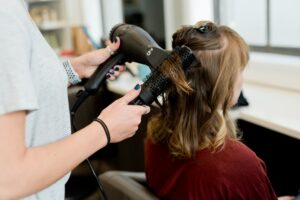 Hot air and the heated plates of a flat iron or curling iron can take their toll on your hair. But should you really skip styling altogether? There's no need to: The key is to make sure that your locks get regular care with the right new haircare products and to remember to wear thermal protection.
WHAT TO DO IF NO HAIR CARE PRODUCT HELPS WITH THE PROBLEM?
Sometimes hair or scalp problems aren't caused by improper care, but by internal problems such as an unbalanced diet, lack of sleep, stress or internal organ disorders. A trichologist can help you determine the cause of the problem by running a series of tests to help you deal with it.
IS IT POSSIBLE TO RELY ON THE RECOMMENDATIONS OF PEOPLE YOU KNOW ABOUT A PARTICULAR PRODUCT?
Sometimes you just want to trust your best friend's experience and choose a brand of hair care products that she is extremely happy with. On the one hand, such a review is a serious recommendation for a brand, indicating the effectiveness of the products. On the other hand, in addition to efficacy, there are many factors to consider, such as hair and scalp type. In addition, there is also the risk of individual intolerance to a particular ingredient. In short, it is possible to take advice from friends – but with an allowance for your own needs.