Renovation is a process that causes some fear. And above all, any renovation requires a lot of time and a large financial investment. How to do it right is a huge dilemma. But if you approach things wisely, everything becomes much easier. In any repair, it is important to use the right tools. After all, this is the only way to make repairs that last a long time and are of high quality. Hammer, spirit level, tape measure, plumb line, drill, sanding saw and screwdriver – this is by no means a complete list of the necessary hand tools we will talk about.
A variety of tools for home renovation
For people with experience, explaining the difference between a trowel and a screwdriver is inappropriate. The following information is therefore intended for first-time renovators. First of all, you need to find out what tools you will need for repairs and what kind of work you need them for. You will need:
a screwdriver;
an angle grinder;
a tape measure;
a spirit level;
plummet;
drill;
trowels, brushes, rollers.
Now, let's go through them all in order.
Screwdriver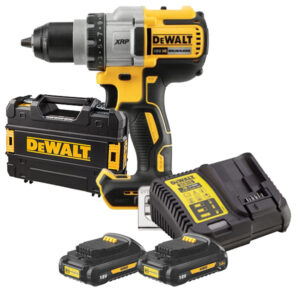 A screwdriver is a power tool which can be used to screw in, unscrew screws and make holes of varying depths in concrete, wood, plastic and other materials. By the way, it is convenient and easy to use, allowing you to accelerate the construction process.
Many models have a pulse mode which allows you to remove screws with worn studs and prevents the drill from coming off in the case of smooth surfaces.
The MyToolShed has a wide range of screwdrivers in different versions. If you need special screwdrivers, have a look in their product categories.
Grinder saw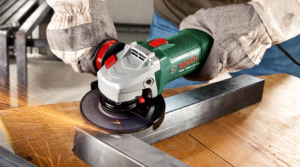 Cutting and grinding tools that enable precise and efficient cutting of workpieces and sanding of surfaces such as parquet, tiles, stone, etc. There are grinders for small jobs around the home, such as cutting small diameter pipes and vineyard fittings – these units are inexpensive.
The tool with advanced functionality, in turn, allows you to adjust the speed of rotation of the disc and the location of the handle to hold, has anti-jamming protection, slowly gaining speed, and the discs themselves can be put a different diameter and purpose. The capabilities of the grinding tool are determined by its power.
Hammer drill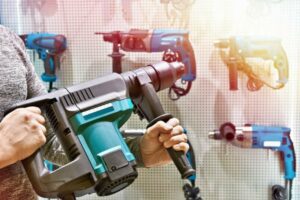 Suitable for demolition work on concrete, stone, asphalt and brick. Mainly used on construction sites and in the home, e.g. for removing old floor coverings and pouring new concrete floors. Allows you to drill large diameter holes and lay cable ducts. The special system makes it quick and easy to replace the drill, saving you time on the construction site.
Household drills do not last as long as their industrial counterparts. The core drill is made from extremely robust materials. The power, impact force and frequency as well as the weight of the device are all characteristics of the tool. A distinction is made between L-shaped and straight drills.
Tape measure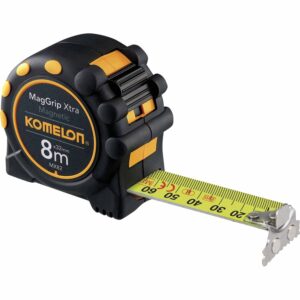 If you need to measure lengths, widths, thicknesses, areas to calculate the right amount of materials (tiles, wallpaper, etc.) for a job, as well as to carry out operations (trimming, adjusting, cutting), you cannot do without a tape measure.
Measuring tape is a very simple device consisting of a steel tape with divisions inserted in a body and having several stops for fixing the blade in the right position. Measuring tape measures are available in lengths of 10, 15, 20, 25, 30, 50 and 100 metres. There are also electronic tape measures which allow professional builders and homeowners to measure very quickly and accurately. Unlike mechanical tape measures, electronic tape measures have a special screen on which the measurement results are displayed.
Spirit level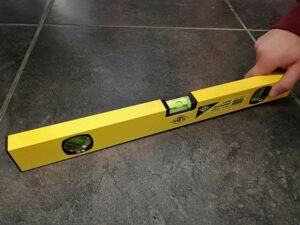 Laser levels are used to determine horizontal or vertical alignment. They are indispensable for levelling floors, walls, wallpapering, even installing machinery, constructing partition walls and tiling. MyToolShed offers a wide range of domestic and professional levels in a wide price range.
Plumb bob

Another useful tool to add to a fixer's toolkit, which can be used to check any vertical surfaces and structures for their verticality. A plumb bob can also be used to draw a vertical line on a wall (or anywhere else you need it). A plumb bob is a string with a weight pointed on the end, similar to a bullet. In addition to mechanical tools, there are magnetic versions (with a string in the body like a tape measure) for easy work on metal surfaces, as well as laser pointers.
Drilling machine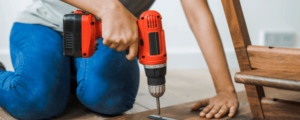 The drill is one of the most used tools on the construction site for all types of work. The drill is essential for everything that is fastened, bolted and requires holes.
In order to make a hole, the device is fitted with drills and nozzles of various diameters to make holes of different sizes. Modern drills have several drilling modes – for different materials, and with the use of special attachments, the device also functions as a mixer (for mixing liquid building mixes).
Trowels, brushes, rollers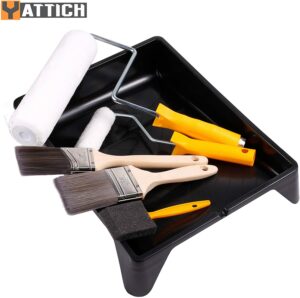 Home renovation is certainly not possible without painting tools: trowels are used for applying and evenly distributing putty, plaster and levelling cement floors when pouring.
Brushes and rollers are essential for whitewashing, varnishing, painting walls, doors, floors and window frames, allowing you to do the job quickly and efficiently.
Whatever repairs you are undertaking, it is very important to choose the right tools. It will determine the result as much as your intention, diligence and control. We recommend MyToolShed to make your tool shopping easier.