Nowadays, illustrations are very popular and are used in all types of design. Therefore, every designer should be able to create icons, labels, layouts, or make full-fledged illustrations.
Designers' workflows can be drastically different, and one designer's favorite tool is a mess for another.
This TOP 10 contains the best illustration apps for 2021. All applications on this list deserve a closer look.
10. Vectr
Vectr is a very simple vector design tool. It is primarily intended for layout and product design. It is difficult to use for complex illustrations, but it does a great job of creating simple icons and user interfaces. The tool is included in our top ten since it can be used for free.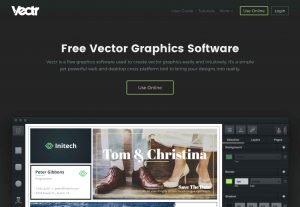 9. Paper
Paper is a drawing app from WeTransfer. It is ranked ninth thanks to its simplified interface, which is ideal for generating ideas. It may not be the most flexible application, but it can be downloaded for free. Therefore, you can provide access to the illustration to any owner of an iOS device.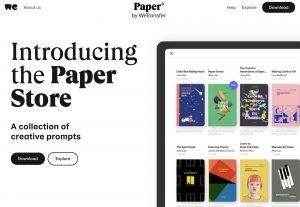 8. Inkscape
It is good news that there are people who are ready to develop professional-grade applications for creating graphic images for free. Inkscape is available for GNU / Linux, Windows, and macOS. If you want to learn vector graphics without signing up or buying an iPad, then Inkscape is great for that.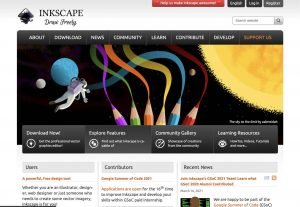 7. Assembly
Assembly is another app that allows illustrators to move from PC to mobile. The app is available for iOS. Unlike other tools, instead of the usual curve manipulation, Assembly builds illustrations from shapes. And if you think you can't draw (spoiler alert: anyone can draw), this is the app for you.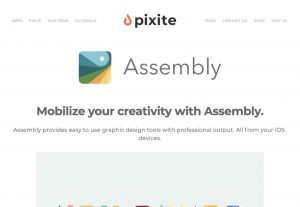 5. CorelDRAW
If you are under the impression that design apps are primarily for macOS or iOS, you are not alone. CorelDRAW Graphics Suite is one of the few programs originally released for Windows and is now available for Mac as well. CorelDRAW Graphics Suite is a premium suite of tools. It covers everything you might need to create design work in any format.
4. Vectornator
Vectornator is a forward-looking tool that can do much more than just illustration. With a flexible and multifunctional set of tools, you can create absolutely any graphic image. It is difficult to imagine a task that Vectornator could not cope with, or did poorly.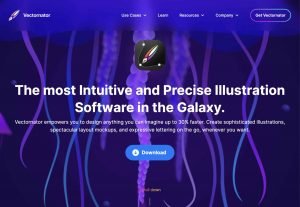 3. Procreate
Procreate is one of the best apps on this list, thanks in large part to the incredible brush studio. After all, the ability to edit the strokes you make is essential for any piece of fine art. Procreate lets you create expressive illustrations, typography, and simple sketches. The only downside to this app is that it only works on iOS.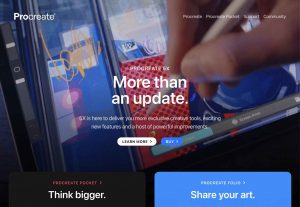 Illustrator is a great tool that lives up to its title as Adobe's flagship product. The good news is that Adobe has shown loyalty to individual subscriptions and is selling the program at a reasonable price. The tool will perform absolutely any task for which you have enough imagination. Literally everything, from designing icons to creating original illustrations.
So why isn't Illustrator Top 1 in our analysis? Is there really an application that surpasses it …
No, actually. But there is an excellent analog which is no better than Illustrator, but we have to tell about it.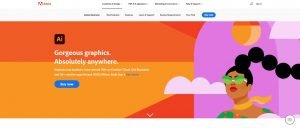 1. Affinity Designer
Affinity Designer voted the best illustration app of 2021. Many were fans of the beta and watched the program go from an underdog to an undisputed champion.
The knockout is that Affinity Designer is available as a desktop and iOS app. These two versions of the app have minor interface differences. More importantly, both applications use the same file format. You can easily switch between PC and iPad while working on one file. This allows you to use both the precision of the mouse and the maneuverability of the stylus.