Mexico is a land of endless possibilities for travellers. Want to drink tequila and dance till dawn? Head to Acapulco! Do you want to touch the mysteries of ancient cities and unravel the mystery of a vanished civilization? The Yucatan Peninsula awaits you. Do you want to bask on luxurious beaches and enjoy all the comforts of five-star hotels? Cancun and Los Cabos are there for you. Mexico doesn't disappoint!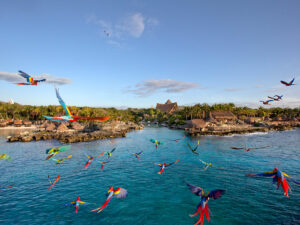 Its nature is fantastically beautiful, with everything from mountains, jungles and waterfalls to the ocean and beautiful beaches. And history has preserved evidence of ancient civilisations here.
A trip to Mexico is like travelling to another planet. It is an exciting adventure that one wants to repeat over and over again.
The question on everyone's mind is 'which region and which hotel to choose for your trip? We encourage you to check out the Xcaret Hotels. In this article, we have highlighted 5 advantages of choosing a holiday in Xcaret hotels.
Location and infrastructure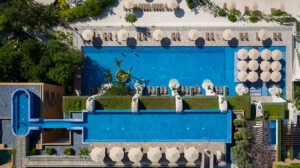 The hotel is located right on the south coast of Playa del Carmen.
Excellent large grounds carefully planned and equipped in various places;
Own seawater 'river' and sandy beach. Ideal for children;
Lots of restaurants with different cuisines and each with its own unique design;
Convenient bus to get to the amusement parks;
Walks in various areas including a wooded area, 3 different water slides to go down, kayaking, rooftop pools and several other activities;
Last but not least, pets are allowed at the hotel, which means you can bring your pets with you;
Watch a small video review here.
Food and Drink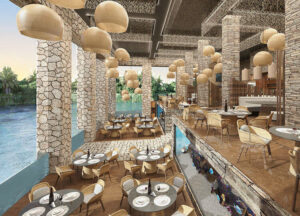 BIO Menu
Noble, lively and nutritious – that's how you can describe Bio cuisine. Renowned chef Miguel Bautista has developed this 100% vegan menu.
LAS CUEVAS Menu
When our caves are lit up at night, they become a romantic setting, perfect for enjoying an impressive parade of succulent cuts of meat that arrive at your table at your request.
FUEGO Menu
Spectacular cuisine from Chef Franco Maddalozzo, who brings to the table all the traditions of his native Italy, seasoned with hints of Mexico.
XIN-GAO Menu
Chef Arzapalo brings all the richness of Asian cuisine to the Caribbean with four dishes that combine the best of Japanese flavours and techniques.
RAJINERA SWIM-UP BAR
Trajinera Swim-Up Bar, Hotel Xcaret Mexico
Enjoy this bar while sitting in the pool; it is ideal for cooling off while enjoying the infinity view of the Caribbean Sea.
WELLNESS / SPA BAR
A bar with healthy snacks and relaxing drinks such as teas, herbal teas, and seasonal fruit infusions
And this is not even half of what the company offers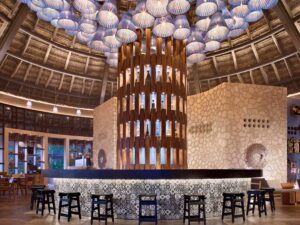 Beauty and SPA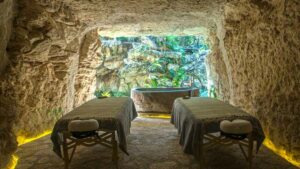 The Xcaret Hotels offer a variety of services to make you feel comfortable, even for longer stays.
-Cosmetic facial treatments
-Any kind of massage
-Makeup services
-Manicure
-Pedicure
-beauty salon
-Spa complex
Facilities for families with children of all ages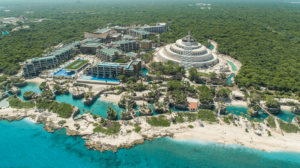 As it turns out, the hotel provides areas for a safe holiday with the family.
You'll find play areas for young children, activities for children, natural areas to explore and shallow pools.
A second beach with no waves and soft sand is great because it means you can relax without fear of the little ones being swept away by a big wave.
Rooms and amenities
The hotel offers four room categories: Suites, Junior Suite, Swim Up, Master Suite
The list of amenities provided in each room:
– Soundproofed rooms
– Air conditioning
– Mini-Bar
– Cable or satellite TV
– Long beds
– Bathrobes
– Writing table
– Room cleaning
– There are rooms with interconnecting rooms
– Detached balcony
– Room Service