Giving gifts is nicer than receiving them. What about choosing? For many people, the process is a headache.
Three questions to help you quickly pick a great gift
No imagination? A little analysis will help you get the idea. To do this, you need to ask yourself a few questions:
1. What are her needs?
For example, a friend recently complained that her favourite frying pan had gone bad and food was burning. Or maybe she forgot her gloves in the taxi. Or maybe her wired headphones are broken again, and you've been trying to convince her that wireless is cooler and more reliable for a year.
Remember what she has been talking about lately, what she has been complaining about, or what she has been doubting for a long time. Maybe you yourself have noticed that something is missing in her life? It's time to give her a useful gift!
2. What are her dreams?
She has probably shared her desires with you more than once. For example, about her dream handbag, for which she has a pittance. Or about going to the theatre? Or maybe she wants to run a marathon but doesn't dare. Try making some of her dreams come true!
3. What are her hobbies and activities in her spare time?
Has a friend recently taken up yoga and now needs a nice, comfortable mat? Or does she adore houseplants so much? Or often travels and lack a good tripod or selfie stick for cool photos from trips? Interests and hobbies are a treasure trove of cool gift ideas for a girlfriend.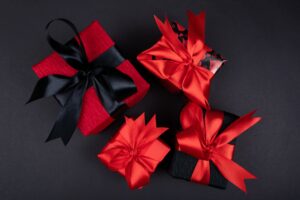 Gifts by age
Women in their 20s and 30s are living active lives – studying at university or starting work. Many are working out, going on their first trips, shopping, and spending time with friends. They may find these gifts useful:
a brush for deep cleansing of the face;
compact humidifier;
board game:
thermal mug;
sleep mask;
eye patches;
nice shopping bag;
magnetic task/habit/goal tracker on the fridge;
starry sky projector;
mini smoothie blender;
leather belt;
a set of oddly shaped glasses (e.g. square or in the shape of a Coke can).
In their 30s and 40s, women tend to take better care of their health, begin to appreciate the comforts of home and enjoy the things that make it possible. Some work hard, others take care of children and enjoy a good holiday. Ideas for this age:
a bottle of good wine;
elegant wine glasses with a large volume;
an orthopedic cushion;
a laptop stand;
branded umbrella;
a set of face masks;
rotating cake plate;
wooden menagerie;
vitamin container;
stylish laptop bag;
linens.
Some of these examples can be found here. Age is not the only criterion when choosing a gift for your best friend. Next, consider the options depending on her needs and interests.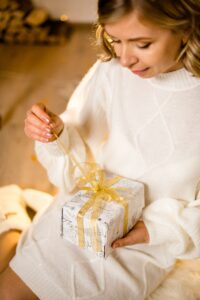 Useful gadgets
A gadget is a useful and solid gift. But it's not the least expensive option. You need to be sure she really needs it, otherwise, you risk wasting money and disappointing the birthday girl.
Here's what you can get your friend from technology:
e-book;
a smartwatch or fitness bracelet;
an electric toothbrush or irrigator for full care;
robot hoover;
portable speaker;
wireless headphones;
shower speaker;
an ultrasonic aroma diffuser;
air washer;
electric corkscrew;
power bank.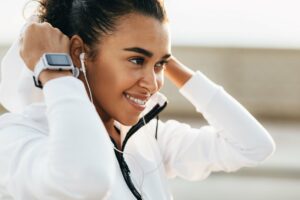 Give her an unforgettable experience!
A non-traditional format: an event that will provide a vivid experience and leave warm memories in your heart. It doesn't have to be an extreme parachute jump or a hot air balloon ride (although such options are also possible).
A trip to an exhibition or a heartwarming picnic in the park can also make an impression. A few interesting options:
a surprise party with friends;
going to a concert of a favourite band, a cool exhibition, a sports match;
visiting a pottery workshop, a painting class;
going on a quest;
visiting an unusual place – for example, a restaurant in complete darkness
horseback riding;
an out-of-town trip;
a visit to a rope park, climbing wall, water park;
A stroll through the best bars in town (according to a pre-planned itinerary).
A gift for self-development
A friend wants to learn how to do a split, learn how to do professional make-up or even plan to change careers and learn web design?
Now you can learn all that online, here are some examples of what you can give as a gift:
a knitting workshop;
a webinar on psychology;
an online course in Photoshop;
a set of video tutorials on how to pick up a stylish look;
video training on stretching;
a menu with recipes for healthy eating;
a guide with useful information on women's health.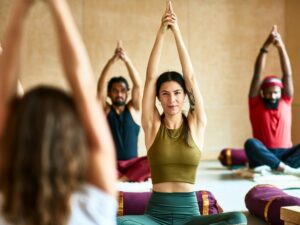 Of course, these are only examples. Depending on the wishes and interests of the girlfriend you are going to give the training to.
To summarise, we all appreciate attention more than a gift, however, a good gift would be a great addition!