It is not necessary for all the people around to turn into gastronomes, but it is useful to know at least a little about wine. Therefore, I will tell you how to choose in a wine store, restaurant, or to exchange emotions with a smarter look with wine lovers.
In a nutshell 
At a basic level, wine is red and white, less often pink, orange, and even blue.
The grapes are either red or white. In fact, the juice from any grape turns out to be about the same color, but it was just once determined that red wine is derived better from red varieties, and white is better derived from the whites. In 99% of cases, red will be made from reds, and white from white grapes.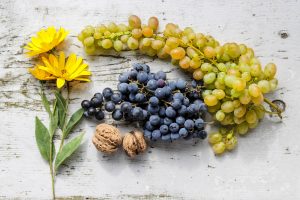 White wines
CHARDONNAY. Chardonnay is a basic white wine that everyone loves. It contains butter, toast, peaches, vanilla, and walnuts. It is slightly sweet, straw-colored and it is easy to drink. Chardonnay is always cool, it's such a trendy wine.
SAUVIGNON BLANC. This wine is slightly fresh. In it, you can feel the gooseberry, grass, some kind of minerality. Choose a sauvignon blanc if you are a sour lover. Cool sauvignon is obtained in Australia and New Zealand – you can be sure about the quality of such wine.
RIESLING. The Riesling is even sourer with apple, lime, and honey hints. It is light, fresh, low alcohol (around 12 vol.). Cold riesling is especially pleasant to drink in summer.
There are tons of other white wines out there, but these three are the most common.
Red wines
CABERNET SAUVIGNON. The most popular red. Such a dense, even heavy wine, which tastes like mint, red currants, and a little of bitter chocolate. Cabernet is astringent because of the tannins that is found in the skins, seeds, and casks in which wine aged. Cabernet from the New World (such as Chile) is the most astringent.
PINO NUAR. It contains raspberries and strawberries, roses and truffles. Pinot noir is slightly less astringent than Cabernet Sauvignon. In general, this is a classic wine of French Burgundy, where expensive and good wines are made while it is less common in Austria and Germany.
SHIRAZ. A deep, heavy and peppery wine, with blackberries, black pepper, chocolate and cinnamon hints. The European shiraz is usually steep and expensive.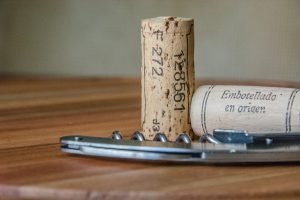 Understanding Wine
To understand a little about wines, I recommend the following method.
Go to the local store and buy two or three bottles of different kinds of white and red. Open the bottles and taste them one by one. You will feel how they differ, you will like one more and the other less. Red wines are more difficult to distinguish than whites, sparkling wines are very difficult to distinguish. Do not choose blends, but single varieties – 100% shiraz, 100% chardonnay, and so on. It is much better to take all bottles from one region: from Europe, New World, Australia or New Zealand.
Then, when you feel the difference between the varieties, start trying one variety from different regions. So, for example, you will feel that Cabernet Sauvignon from New Zealand or Australia is more "wild" than from the Old World and that it is fresher and lighter. So you will understand the difference between the regions.
And finally. Just smell it, taste it and feel the moment.