It's great when it turns out to get together in a big company, discuss everything in the world and have fun from the heart. Especially when the meeting is really remembered and no one gets bored. When games and competitions don't inspire you, check out the list of house party ideas we've put together for you.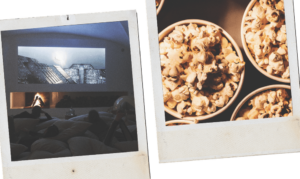 Organize a movie night
Perhaps the surest way to relax after the incendiary dances is to watch something from the latest movies. Fortunately, the choice of films and series is huge. "Stillwater", "Freeguy", "Dexter", "The Righteous Gemstones", "Peacemaker" – choose any, get the food and make yourself comfortable. Do not rush to go home after watching. Give your friends a little quiz during the credits. Make a list of mindfulness questions and don't forget to give participants small prizes for correct answers.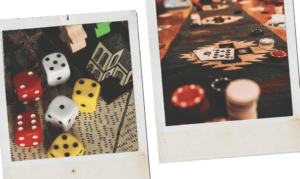 Master board games
Even if you haven't played board games for ages, everyone will enjoy this kind of entertainment. Even simple "Uno", "Mafia", "500 Evil Cards" or "Twister" can bring a lot of positive impressions. If you want something more interesting, you can try detective games to develop logic and imagination, for example, "Scotland Yard", "Dark Stories: 50 Black Riddles" or "Mr. Jack in London". You can also play games of chance. The best option is poker, which is ideal for a large company. And if you play for little money, you can not only develop memory, strategic thinking and intuition but also get a really thrilling experience.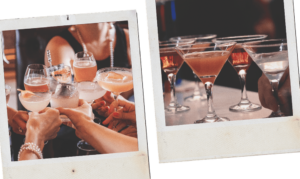 Have a drink tasting
When, if not at a noisy party, you can try interesting options for drinks? Nothing prevents everyone from gathering around the stove, finding an interesting recipe, and making, for example, strawberry mojito, mint julep, or apple cider grog. For those who do not accept alûohol, you can make cocoa with marshmallows or chai-latte with milk and ground spices. Now the main task is not just to arrange the drinks, but also to decorate them beautifully. Pour them into beautiful decanters and arrange them in several places according to thematic zones: punch, glyühwine, and so on. So it will be more interesting for guests to move around the room and not create queues at cocktail bars.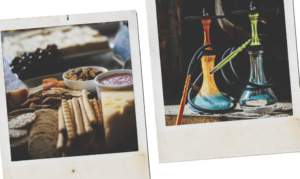 Don't forget the buffet
Prepare enough snacks according to the number of guests present. It is not necessary to take responsibility for the preparation of dishes solely for yourself. Share this responsibility among all participants in the event. Nacho chips with guacamole and salsa, bruschetta with squid and hot chili, canapes with mozzarella, cherry tomatoes and olives – create a list of snacks that are easy to prepare and let everyone take something different to the party with them. In addition to food and drinks, as entertainment, you can take a hookah with you to diversify gatherings and relax with friends. If you want to create a truly festive mood, then you should update the design of the hookah in advance. For example, you can change flasks, bowls for tobacco, try different hoses and heat control devices that provide good air circulation and even distribution of heat throughout the tobacco mixture.